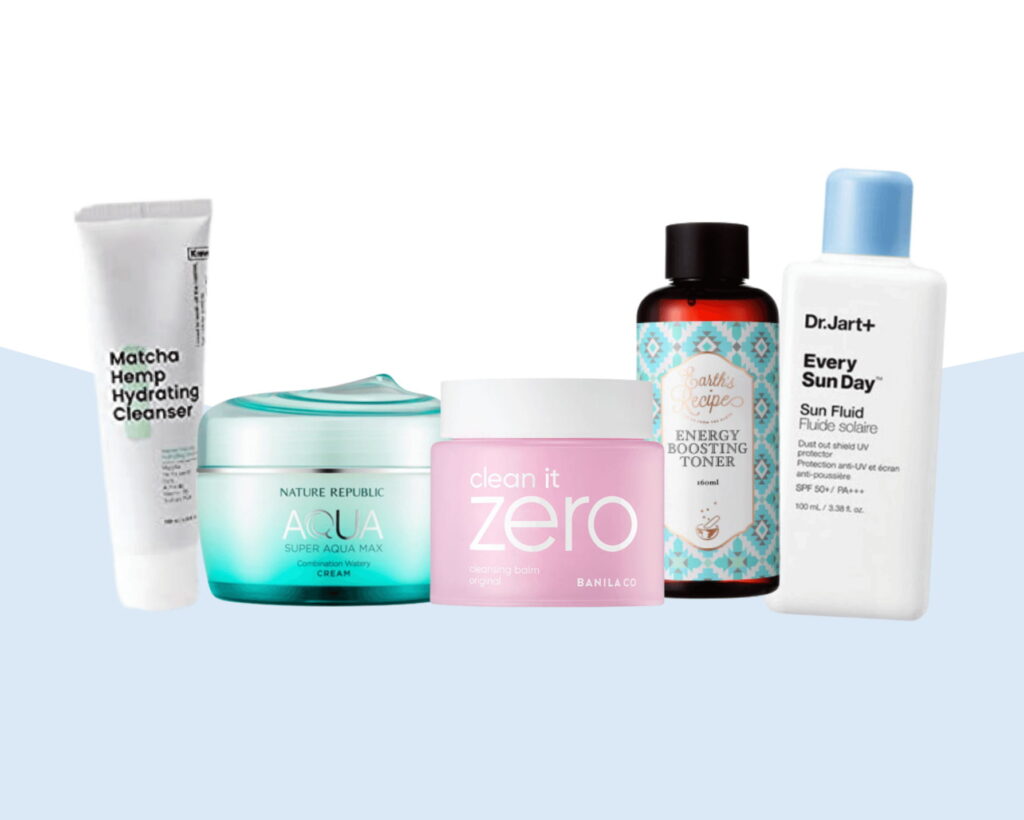 Best Korean Skincare Products for Oily Skin –It's no secret that Korean skincare products Are Amazing. The popularity of skin care from Korea is inseparable from the role of K-pop idols who always look with beautiful, flawless, clean and glowing skin. It seems like they have no any pores or scars. And many people choose skin care from Korea just because they want to be like their favorite idol or inspired by them.
Seeing Korean artists with those shiny and bright skin as an image for Korea, just showing that Korea is a damn serious when it comes to beauty products. Korea is known for being consistent in maintaining the quality of each of its products, so that never disappoints customers.
Owners of oily often find it difficult to find suitable skincare products
Choosing skin care products cannot be arbitrary, because of different skin types. Products that works great to your friend's skin it won't guarantee works amazing for your skin. And one of the type of skin that is quite difficult to find the right products is oily skin type.
For those of you who have oily and acne-prone skin, try to choose products with its basic ingredient is water. Products with natural ingredients such as green tea and aloe vera also works better for oily and acne-prone skin. Also try to use gel-textured products so that they are easily absorbed by the skin.
So here we've rounded up some of the best Korean Skincare Producs for your oily skin, but before that let me explain a little more about steps you should have to do for caring your oily skin. But you can just skip it if you just want to go to our korean skincare products reccommendation for oily skin type. 
Steps for Caring for Oily Skin
Double Cleansing
For those of you who have oily skin, double cleansing is a must to get deep clean skin. Double cleansing here means you're cleanse your face with 2 steps. Products that you can use for the initial stage are cleansing balm, cleansing oil, and micellar water. And then continuing with face wash. This step can make your skin cleaner and will get rid all of your dirt, bacteria and oil that accumulate on your skin.
Exfoliate regularly
For those of you who have oily skin, regularly exfoliate your face. Exfoliating your facial skin has many benefits, such as increasing collagen levels, unclog your pores, even skin tone, preventing acne, reducing excess oil production, and improving blood flow in the facial area.
However, you can't do this exfoliating activity every day. Do it one week or two weeks. Exfoliating too often can irritate your skin and ruin your skin.
Toner Is Very Important
If your skin is oily and acne prone, toner is a skincare product that you shouldn't miss. Toner has a function to clean the face from dead skin cells, traces of makeup, dust, and dirt. Toner is important because this product can clean dirt that facial cleansers cannot remove.
Not only that, toner has many benefits for facial skin, such as helping to shrink pores, restoring the pH balance of facial skin, providing a protective layer, moisturizing, and refreshing the skin.
Moisturizer
Even if your face is oily you should still use a moisturizer. Many people think that moisturizing will only increase acne breakouts and leave skin oily and shiny. Then how do you choose a moisturizer for oily and acne-prone skin?
First, choose a moisturizer that contains active ingredients that can kill acne-causing bacteria, such as benzoyl peroxide. Second, choose a special moisturizer for acne prone skin, its characteristics are marked "hypoallergenic" and "oil free". Third, choose a moisturizer that is water based.
Best Korean Skincare Products Recommendations for Oily Skin
DOUBLE CLEANSER
For the Korean double cleansing method, you need an oil-based cleanser to remove makeup. Using oily products for oily skin may sound absurd, but it can actually help remove makeup and grime more easily.Below are our pick for best korean cleansing oil for your double cleansing skincare products.
Cleansing balm from Banilla Co has everything you need as a makeup remover. It also has. glyceryl that will conditioning your skin even it is a balm form. Banilo co cleansing balm has really good natural scent and rich with antioxidant propertises that will gonna protect your skin. This balm cleanser will soak all of the impurities on your skin thoroughly. One of the best korean skincare for oily skin you must try.
2. E nature Moringa cleansing balm
This one is suitable for all skin types unless you have some allergic to the ingradients or so. It has the sherbe textures which melt into a rich but not overly oily and heavy and it will disolving makeup, impurites and dirt with leaving any layering feeling on skin. 
3. MIZON Cicaluronic Cleansing Balm
Mizon Cleansing Balm is not only offer you the deep cleansing from removing the makeup, dust and any impurities but also it gives deep moisturizing and soothing benefits. Formulated with Hyaluronic Acid which has benefits to draw in mositure and helps to reduce the appearence of fine lines and wrinkles.   
The next step after you cleanse all of the makeup and dirt with oil cleanser, is to use foam cleanser to get rid all of the impurities on your face and get the deep cleansing.
This water-based cleanser is perfect cleanser for your oily skin. There are extract of tea tree oil and Japonica tea in it, which can help treat and calm acne. Meanwhile, the low pH level can help control oil production as well as make the skin smooth and firm. This skin care product from Korea can remove dead skin cells, sebum, and blackheads that have accumulated in the pores.
2. Matcha Hemp Hydrating Cleanser
Formulated with Matcha which are one of the most antioxidants-dense source in nature that provide a good protection for your skin from free radicals. This one is just such a good concert. It's deesigened for any kind of skin type. It's really lightweight and it doesn't overly stripping the skin. Doesnt leaves you with greasy feelin. It just feels fresh and cleaner which is good for your oily skin.
SUNSCREEN
Sunscreen from COSRX is a sunscreen cream that has a light and liquid texture, so it can absorb into the skin. This product, which is manufactured in Korea, provides great protection with an SPF 50 PA +++ content.
This sunscreen can hydrate facial skin, thus keeping it moisturized and protected from the sun. Also it has no white cast.
2. Dr Jart+ Every Sunday
Thi sunscreen is mineral sunscreen, fragrance free, sulfates free also parabens free. Dr Jart+ Every Sunday sunscreen is pretty lightwieght and moisturizing, its also didn't give greasy look even you wear it all day. It suits for every skin type, and it has no white cast. Soothes and relaxes the skin 
Related Post:
Exfoliator
1. Skinfood Rice Mask Wash Off
Skinfood Rice Mask Wash off is a mask that contains minerals, vitamins and glycol acid. This mask made from rice grain that will cleanse and revitalize the skin. Not only that, this mask also have powerful ability to brightening your skin And makeyour skin smooth by mild exfoliation. 
You can use it with applying the product to all parts of the face except eyes and mouth areas, similar like applying regular mask. Then wait for 10 to 15 minutes. And wash it off.
2. Innisfree Jeju Volcanic Pore Cleansing Foam
This scrub foam from Innisfree is made with Jeju volcanic clusters and red clays which are very good properties for cleaning pores. This scrub foam will effectively removes dirt and dead skin only with 1-2 times uses a week. 
TONER
1. Some By Mi AHA BHA PHA 30Days Miracle Toner
Some By Mi AHA BHA PHA 30Days Miracle Toner is a toner that contains AHA, BHA, and PHA and is made from natural tea tree extracts. Its benefits are to help heal acne, control excess oil, prevent premature aging, shrink pores, nourish skin, and remove dead skin cells.
2. Earth's Recipe Energy Boosting Toner. 
The sceret ingradient from this toner is Trmella Mushroom which has ability to absorbing moisture 5 times its size. Also formulated with White jelly natural herbs that are rich in collagen and to keep your skin's elasticity. This toner is also won't overly stripping your natural's oil on your face that makes this toner a great beat to choose.
Related Post: The 12 Best Korean Toner or Every Skin Type In 2021
ESSENCE
The next step of skincare to maintain your oily skin is with essence. Here are our best reccomendation of best korean essence for oily skin you def want to try.
1. COSRX Snail 96 Mucin Power Essence
This essence contains snail mucus which is widely used in Korean skincare products to help moisturize and nourish the skin. Who says oily skin doesn't need essence? In fact, often oily skin is due to dehydration, so the skin produces a lot of oil to overcome the lack of fluids. If you use essence, the skin's need for fluids will definitely be resolved, so that the skin is not dehydrated and oil production can be controlled.
2. Tosowoong Green Tea Essence
Green Tean in this hydarting essence rich in antioxidant which helps to fight free radicals, to protect your skin. This Green Tea Eco Brightening Essence has a light texture which makes it easy and fast to get absorb by skin and go deeper to noursih and moisture the skin's cells. A great pick for you who've been looking to incoorporate an essnce to your routine.
SERUM
Serum uses is not only for extra ydration but also to treat some skin's issus like acne or hyperpigentation based on its active properties. And here are our recommendation for best korean serum that suit for oily skin.
Another step to hydrate skin. This serum also functions as a light moisturizer containing high concentrations of active ingredients. The vitamins in it can not only make your skin moist, but also be able to remove scars and black spots caused by hyperpigmentation. 
2. Inisfree Hydrating Serum
I love this serum so much. It give really extra last long most throught the day. And it's really lightweight. It does have really strong smell to it but i didn't find out any sensityzing reaction on my skin, it smells just very fresh.
EYE CREAM
Do you know that eye areas showing the first signs of premature aging? so it should be treated with extra care. Here are the best korean eye cream for oily skin.
1. Skinfood Royal Honey Eye Cream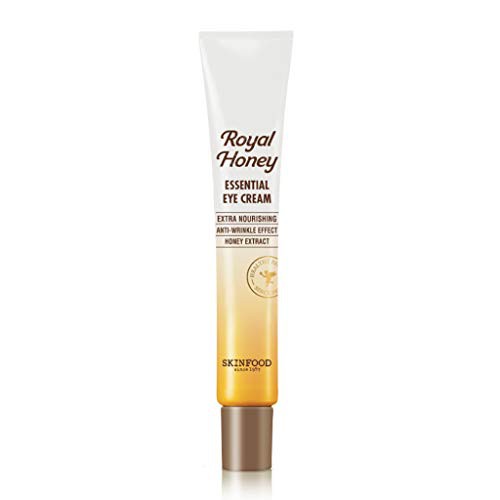 Well, this eye cream contains honey which can moisturize the eye area as well as stimulate collagen production to keep the skin supple and firm. Besides that, it can also fading dark cycle around your eyes, perfect!
2. Belief Moisturizing Eye Bomb
They're very hydrating on the eyes. It feel very cool on eyes skin and not stinging feeling at all.
This is for all skin type eye and great for your oily skin type. 
MOISTURIZER
Last but not least korean skincare producs that are worth to try is these best korean mositurizer for oily skin, that will help you to moisturize your skin and make your skin plump and moist without making it greasy and dull.
1. Nature Republic Super Aqua Max Fresh Watery Cream
This one cream won't make your skin sticky and oily like moisturizer creams in general. That's because its water-based, it quickly penetrates into the skin. Moisture will lock in the skin all day long.
Related Post: