It doesn't matter how many times a week you wash them! If you have oily hair, it will look dirty and greasy again after a day. And Washing your hair every day can be quite annoying in the long run. Also Frequent hair washing is not really healthy, but it can upset the natural sebum regulation of the scalp. The result is dandruff and a dry scalp, then greasy hair.
Those who suffer from  oily hair  are always looking for remedies to keep them cleaner for a long time , and in these cases the best ally is a good  shampoo !
Shampoo for oily hair: what is important?
It is always worth taking a look at your hair shampoo for oily hair. In contrast to the conditioner, your shampoo should be tailored to the needs of your scalp. If this produces too much sebum, a product is required that removes excess fat and soothes the scalp.
The most effective shampoos for oily hair are the light ones, but with a purifying and rebalancing action in its formulation such as rosemary, seaweed or chamomile (with which you will also get lighten the tone slightly and enhance its luminosity). These are products that have formulations without aggressive foaming agents. To select the most suitable product for us, we must analyze the ingredients, to get an initial idea of ​​its effectiveness.
We also recommend looking for formulas free of oils and silicones , which tend to weigh down the hair. And since we are aware of how difficult it is to choose shampoo for oily hair, here is a selection of what are according to our criteria, the best shampoos for oily hair.
These Are The 8 Best Shampoos for Oily Hair
1. Best Shampoo For Oily Roots: Specifique Bail Diavalent By Keratase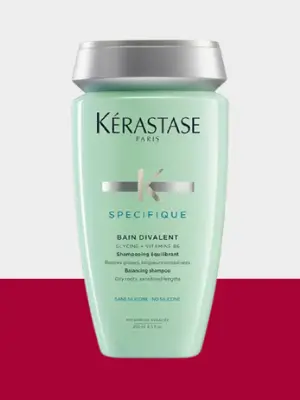 The shampoo Kérastase Specifique divalent is designed for oily skin. It not only regulates the production of sebum and purifies the scalp, but also nourishes sensitive areas and dry ends, giving the entire hair fiber greater softness. Its formulation contains glycine , moisturizing and strengthening, as well as vitamin B6 , which slows down the production of sebum. It is also free of silicones.
However, its strong point lies in that at the same time it is able to hydrate those dry and sensitized areas such as the ends . Thus, your hair will be much smoother, shinier and revitalized.
2. Best Vegan Shampoo for Oily Hair: Klorane Oil Control Shampoo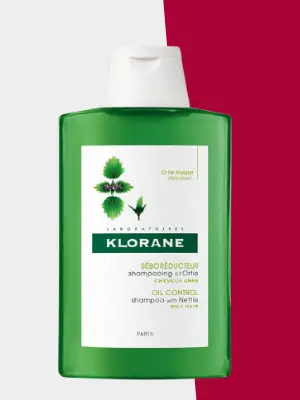 More and more women are looking for natural and environmentally friendly cosmetics and formulas, which has led to an increase in the supply of products that meet these characteristics. A good example is the Klorane Bio Nettle Shampoo sebum-regulating shampoo, focused on combating excess oil on the scalp, while deeply cleansing and purifying it. A vegan and biodegradable option , formulated with 85% natural ingredients , among which nettle stands out. In fact, even its packaging is recyclable and reusable. 
Related Post:
3.  Apivita Oil Balance Oily Hair Shampoo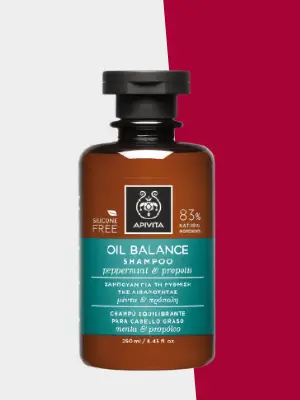 This Apivita shampoo is formulated with 83% natural ingredients and does not contain silicones, parabens or mineral oils . Basic characteristics that make it a very good option for treating oily hair. But in addition, it has been enriched with sebum-regulating agents responsible for eliminating excess oil -such as thyme and mint-, as well as essential oils that carefully cleanse the scalp and provide a very pleasant sensation of freshness. Thus, you will notice how your hair is much looser and moving, free of fat and caking.
4. La Saponaria Organic Sage and Lemon Shampoo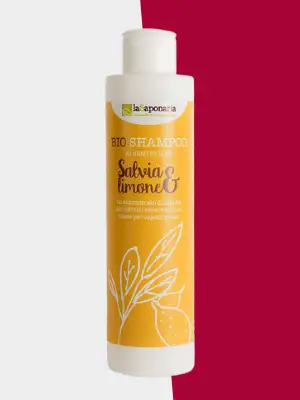 We could not fail to mention a totally organic shampoo among the shampoos for oily hair  . In fact, many people are happy to use only silicone-free products and screens on their hair. This shampoo contains sage, which is an excellent antibacterial, and lemon which helps degrease and shine the hair. After the first use, the sensation of lightness is indisputable; recommended for those suffering from  itching and dermatitis , La Saponaria products   are excellent and like professional shampoos.
5. Dermatologist Approved : RestivOil Complex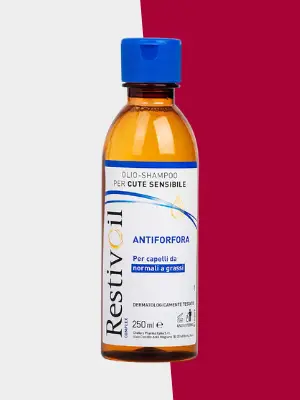 it is a pharmacy product, approved by specialists from all over the world. If you want a safe product that your dermatologist would also recommend, this is the right choice.
Thanks to its exceptional formula based on Cucurbita Pepo oil – which has sebum-normalizing properties and helps free hair and oily skin from sebum – you will keep your hair clean for longer.
RestivOil shampoo does not contain harmful or aggressive chemicals so it does not pose a threat to your health. It is a natural and effective treatment against sebum, dandruff and itching and you can use it on oily, combination or dry hair. If you are looking for a product of the highest quality and guaranteed (and not from the supermarket), here is the solution for you.
6. Eco Therapy Revive Shampoo by Maria Nila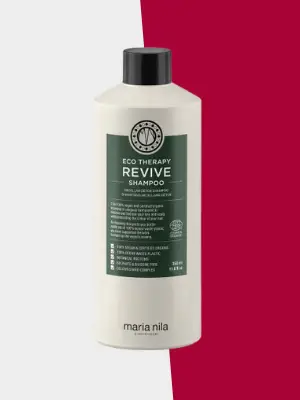 The key ingradients from this shampoo is vegetable proteins. to help you Clean hair with a micellar technique that removes impurities without breaking the natural balance of your scalp. This shampoo smells like natural vegetables from cucumbar, pear and peach scents. It also contains antioxidants properties that will give ultra protection from UV radiation and free radical. And most importantly this shampoo is vegan and cruelty free.
7. Paul Mitchell Clarifying Shampoo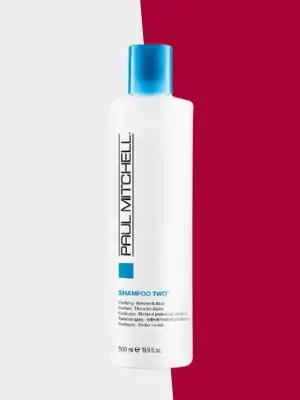 Paul Mitchell's shampoo thoroughly cleanses oily hair and scalp. This is ensured by care substances based on wheat, which reduce sebum production, have an anti-fat effect and give shine and volume . With regular use, the hair should become less greasy over time.
8. Rasul Shampoo from Urtekram
The Rasul Shampoo by Urtekram with mint and aloe vera should not only clean your hair particularly thoroughly and make it feel super clean. It is also said to make fine, flat hair appear fuller. Great: The shampoo is vegan and free from animal testing.