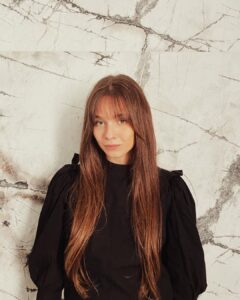 Do you often have a little regret when you cut your hair at the salon and want your hair to grow back ASAP? But as you know, hair usually only grows a minimum of a quarter inch to half an inch maximum per month.
And, still, to get the maximum grow of your hair, you need the condition of your hair in a healthy condition and not having many split ends.
So, if you feel that your hair is not growing fast, at least half an inch per month, try applying the following tips to get your hair grow faster or at theirs maximum.
So, here are 8 Tips that will help you to grow your hair faster.
Tip #1 To Grow Hair Faster ~Do Not Use Heat on Your Hair~
This is probably the most basic thing you ever heard. And I'm sure you already heard about this before, but here I just kind of want to emphasize the importance of not using heat in your hair if you want to grow your hair faster.
It's simply because the heat could damage your hair and causing your hair not growing properly or at its maximum long.
I know It might be really hard for some people because, some people's hair it's like, they feel they have to do it because it's got frizzy and stuff.
But, for all of you that feel that way and you want to grow your hair faster, you can try use heat protectant. It will protect your hair from the heat.
Here i have in my line for hair and color protector from HSI Professional, you can check here.
Tip #2 To Grow Your Hair Faster ~Stay Away from Dyeing and Bleaching Your Hair~
If you want to grow your hair faster, you should avoid to bleach your hair at the time of period. Because if you bleach your hair you damaging your hair.
Don't get me wrong, you can dye your hair, but once you want to have or grow your hair faster or you want to have kind of specific long of your hair, it's probably better to not to dye it. Let it grow out and then once your hair's long then dye it.
But obviously, if you like your hair that color, go ahead and dye it. But that's just kind of make it harder for you to grow it.
Tip #3 To Grow Your Hair Faster ~Apply Essential Oil~
Many studies show that several essential oils do boost growth hair. Chia seed oil and castor oil claimed can stimulate growth hair direct from its root and it can also prevent to excess hair fall.
But remember to not applying essential oils directly to your skin, instead you can dilute with other carrier oils.
Here are other essential oils that might help you to prevent your hair from damage, so you can grow your hair faster and get your long hair asap.
I myself always bring pack of essential oils from Lagunamoon Essential Oils every time i travelled, it has 10 type of aromatherapy oils that will give you variation taste.
Tip #4 To Grow Your Hair Faster ~ Don't Brush Your Hair While its Wet~
Don't Brush Your Hair While its Wet or it will just let your hair fall too much. It is because your hairs likely more tangle and fragile when it's wet and will breakout easily.
So, make sure go brush your hair before you go in the shower and untangled it, because once it's wet and you want to brush it later after it dry. It will so much easier to go and you will have less hair fall.
Tip #5 To Grow Your Hair Faster ~Use a Conditioner Every Single Time You Wash Your Hair~
Other tips that you can do to make it easier for your hair to no break out is to put conditioner ¾ from your scalp and then run your finger through gently to make sure your hair untangled.
But, don't put conditioner over your scalp because it will make your hair greasy, by that so you don't need wash your hair every day.
Conditioning your hair will help you to prevent from all the damage because all of heat, straightening and coloring that you do towards your hair, that will slow your hair growth.
Also, regular conditioning helps replenish lipids and protein inside the hair shaft and cuticles that promoting hair growth.

Tip #6 To Grow Your Hair Faster ~Avoid Using Hot Water~
Another simple tips that I rely heavily on is avoiding using hot shower.
Quick cold rinse after shampooing helps in sealing the moisture and prevent hair breakage that happens due to damage.
So, make sure to washing your hair with cold water if you want to grow your hair faster.
Tip #7 To Grow Your Hair Faster ~Use Proper Supplement~
Choose supplement that contains high grade premium oils, like omega-6 and omega-3. Which prevents excessive hair fall. It's also alleged to accelerate the process of new hair growth.
Here are hair supplements that contain Omega 6 and Omega 3
Tip #8 To Grow Your Hair Faster ~Try Egg Mask~
Although a little fishy, ​​egg masks are known as an ingredient to support how to grow hair fast. In addition, hair that was previously dull also looks brighter after using this egg mask.
How to use an egg mask is to beat 1 whole chicken egg with 1 tablespoon of olive oil. Apply this mask from root to tip of hair, then let it sit for 20 minutes. After 20 minutes, wash your hair with water and shampoo.