The flood of the beauty products coming in from South Korea slowly has become the epicenter of flawless beauty. After the hype of its BB cream, essence and pH balancig toners. And the most recent is cushion compact that get instant popularity.
I have heard so many raving reviews about these kind of products from cushion foundation and can't hold myself to surfing into reviews and find the best Korean cushion foundation out there that are worth to try. After spending times onlineI have rounded the best Korean cushion foundation, everybody should give it a try.
But before we're goig into the list of the best korean cushion foundation, It's important to know what is cushion foundation? And what is the benefitts of this cushion to our skin?
What Is Cushion Foundation?
Cushion foundation or cushion compact is like a compact form of BB cream. In Korea, the cushion foundation considered to be both skin care and makeup. It's beacuse. not only even out skin tone and cover up blemishes but also gives the skincare benefits like sun protection, hydration, and even anti-aging, while giving you a nice glow at the same time.
And also the uniqe thing comes along with these cushion compacts is that the cushion houses a special sponges soaked with formula, which usually offers what cushion foundation do as makeup and skincare.
This sponge also offers anti microbial and anti-bacterial properties, meaning the risk of transferring bacteria is pretty low, that you don't have to worry it gets gross if it goes back and forth between your face and the compact. But you can't never feel too sanitary so feel free to wash it with lukewarm water and mild soap.
Despite that these cushion foundation is more lighter rather than typical foundation. Its formula is buildable and their coverage vary depending on the formula of each brand.
Lists of Best Korean Cushion Foundation
1. Moonshot Micro Setting Fit Cushion EX
This cushion foundation is bestselling cushion compact in Korean. Available in 3 shades. Moonshot Micro Setting Fit Cushion EX come up with lightweight formulation and also has a great medium coverage with sun protection.
Moonshot gives the matte-satin finish and blend very well on skin. And this cushion is very hydrating and moisturizing, perfect for you if you have dry or combination skin. And the puff is incredible though.
2. Rom&nd Lightweight Zero Cushion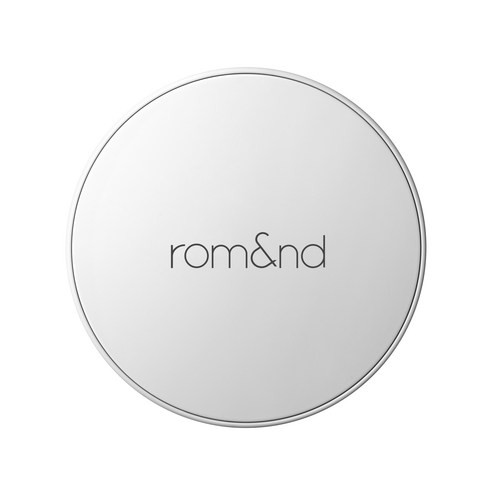 Available in 5 shades, the cushion comes wih medium coverage that can hide blemishes and under eye quite well, it's also very moisturizing for dry skin and the consistency is good also.
Like Moonshot, the Rom &nd Zero cuchion has matte-finish but won't feel too dry on skin as it formulated with hydrating ingradients.It's the best korean cushion foundation for dry skin.
3. A'PIEU Wonder Tension Pact
If you're looking for high coverage of korean cushion compact, this cushion is definitely is. It can improve wrinkles appeareance also help with light skin expression. And this cushion last very long and sticks like a magnet without darkening.
4. Pony Effect Everlasting Cushion Foundation
Pony Effect Everlasting Cushion Foundation is one of my favorite cushion as it comes with dewy-looking finish, that used to be my styles. And it doesn't caking even you apply it more than a layer.
For me this cushion has quite good coverage if you don't looking for something that can hides blemishes or dark circles under eyes but looking for natural looking finish cushion. Also it gives you extra sun protection as it wheeped with SPF 50+.
5. Lirikos Water Fit Cover Pact
Lirikos Waterfit Cover Pact comes with only 2 colors natural beige and warm beige. Formulated with 62.5% ampoule essence, makes this cushion very cool and refreshing. With these amount of essence you can get very moist and shiny skin instantly..
6. Missha Signature Essence Cushion
Missha Signature Essence Cushion formulated with Lactobaciluss Ferment as its first ingradient, also it contains Panax Ginseng Root that provides vitality to tired skin, also contains Gycerin and Niacinamide that you mostly find in skincare to help draw in moisture and make your skin very hydrating. It also help reducing and smoothing pore appearence.
Based on the brand the signature essence cushion has abiities for whitening, wrinkles improving and UV protection. And despite its thin coverage this cushion gives glowy-skin finish, very noticabe with only thin layer of it.
7. Banila Co VV Bouncing Cushion
Cushion that covers your imperfection perfectly and moisturizes your skin at the same time. According to the brandBanila Co VV Bouncing Cushion crafted with collagen 30% water base to create smooth and firm skin. Strengthens the skin barrier and give moist and healthy skin. And Naturally covers blemishes.
Main Ingredients : Niacinamide, adenosine which is basically has anti-aging benefits to help fight aging signs like wrinkles and many. It offers medium coverage in a single swipe.
8. Amorepacific Age Correcting Cushion Foundation SPF 25
Amorepacific Age Correcting Cushion Foundation SPF 25 formulated withLuxurious formula combines anti-aging ingredients and cushion technology to hide age-related issues like fine lines, also conceals skin issues.
Essential foundation in your routine for intan glow and long-lasting coverage makeup for flawless skin. This is the Best anti-aging korean cushion foundation.
9. Jung Saem Mool Essential Skin Nuder Cushion Set
Jung Saem Mool cushion foundation comes with formulation that's control excess sebum and creates silky finish. If you're looking for korean cushion foundation to get korean glass skin, this cushion compact will be a great choice. It also Silicon coated powder helps to express long-lasting wear.
10. COSRX Blemish Cover Cushion
Cosrx Blemish Cover Cushion conceals skin concerns effectively. It has Centella Asiatica Extract cares your skin relaxed and soothed so it is safe to use for sensitive concerned skin.
The lightweight formula also provides ideal protection from the sun's harmful rays with broad spectrum SPF 47 UVB/UVA sunscreen while color stays true and wears evenly.
11. Sulwhasoo Perfecting Cushion
Sulwahasoo is a global million-seller product that sells 1 product every 7 seconds. It has lightweight texture that's tightly adheres to the skin to create a perfect, long-lasting coverage that blends well.
The Schizophyllum commune components help keep the skin comfortably hydrated with makeup on, leaving a smooth and glowing finish.It's best cushion foundation for glowy-looking skin.
12. CLIO / Kill Cover Founwear Cushion XP [SPA 50 + / PA +++
This korean cushion compact offers up to 48 hours coverage with a matte finish that remains transfer-resistant, non-sticky and non-caking with SPF50+ PA+++ UV protection
This cushion is alcohol-free that I really love, as sometimes alcohol can be very irritating for sensitive skin and creates excess sebum for oily skin.
It has key ingradients like niacinamide to help fighting acne and atioxidants ingradients to help skin-aging isseus. Along with it, this cushion packed for skin-brightening and sun protectant.
13. Innisfree Long Wear Cushion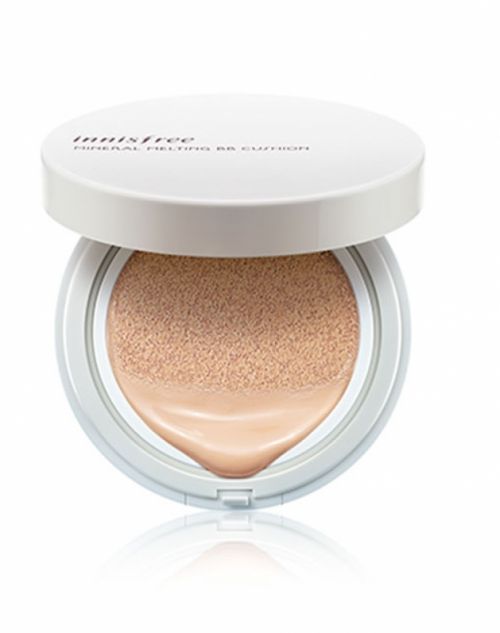 Innisfree Long Wear Cushion seamlessly blends into the skin to provide perfect coverage. Packed with fresh Jeju green tea keeps the skin moisturized. Along with Jeju Volcanic Cluster Powder to effectively controls excessive production of sebum to allow makeup to stay on for long hours without darkening.