What are the best Period Panties or underwear? Did you know that 75% of women blame "classic" disposable sanitary protection for its lack of comfort, the chemicals they contain, as well as their impact on health and the environment? In this post, we are going to give you an insight into the 11 best menstrual panties you can try on for sustainable alternatives for your absorbent.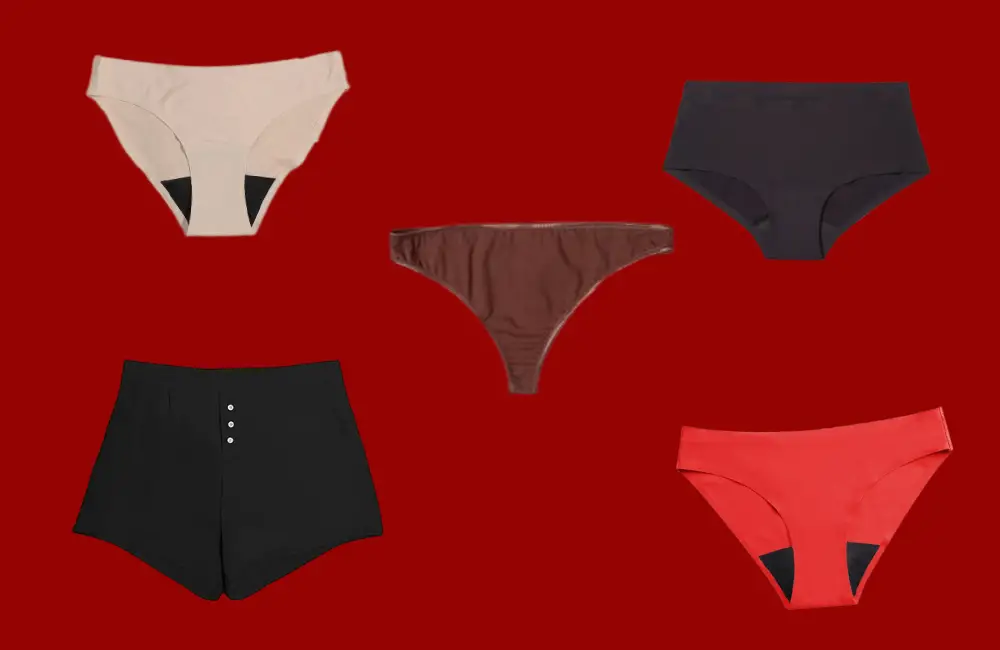 How to choose your menstrual panties
What is menstrual underwear? In this context, menstrual panties are hygienic protection for a sustainable option with zero waste/ and zero chemicals, ideal to accompany us from our first period to menopause!
Period underwear is an environmentally friendly alternative to our classic menstrual absorbent. One that undoubtedly raises many questions: how do you use it, how does it feel and is it really practical? Which we're not going to discuss this here, but you can check it out here.
As for classic panties, you will first choose your period panties according to your size (Teen, S, M, L, XL …) to enjoy the best comfort.
Then, as you would with a sanitary napkin, you will opt for a model that suits your flow.
There are three types of period panties:
light flow,
average flow,
abundant flow.
Note: for women who have an abundant flow, it is interesting to have several types of period underwear. The "abundant flow" models are then used during peak days, and the light flow models are used at the end of the cycle. And you can also wear the light and medium flow as a backup absorbent which will help you from getting leaked.
What are the best period panties?
Several brands and models of menstrual panties on the market offer different designs. In this way, you can try several and choose the one you like the most and with which you feel most comfortable. For our part, we have selected the eleven top menstrual panties that have convinced us the most. Here we go!
The 11 Best Menstrual Panties in 2023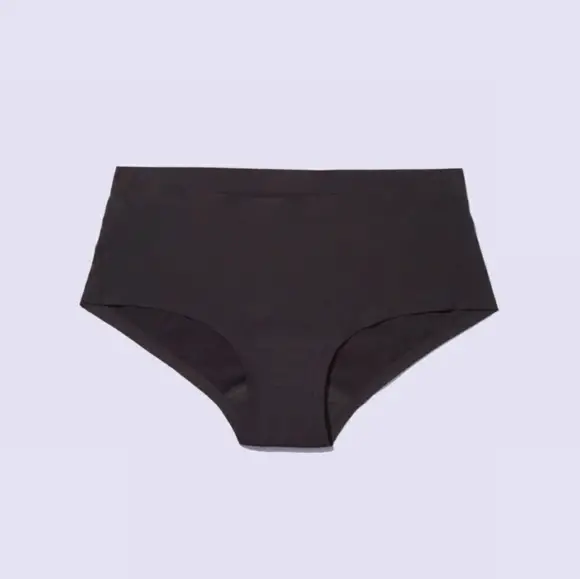 Knix offers a very wide range of panties with extremely varied shapes and fabrics for teens and up to XXXXL. and this Super Leakproof Boyshort is overall the best period panty all girls should try out. It offers full absorbency with up to 8 tampons worth.
Designed to ward off abundant flows, medium or light, they can be adapted according to the different days of the cycle to be always comfortable. Offer great freshness for a long traveling day in the heat. And came in classic mode making it perfect for every type of girl.
❤️️What we like:
The resemblance to classic panties.
The decreasing price according to the number of panties purchased.
OECS TEX fabrics purchased in Europe to keep a short circuit.
OCS certified organic cotton without nanoparticles.
😕We like less
Nothing to report for this brand that ticks all the boxes.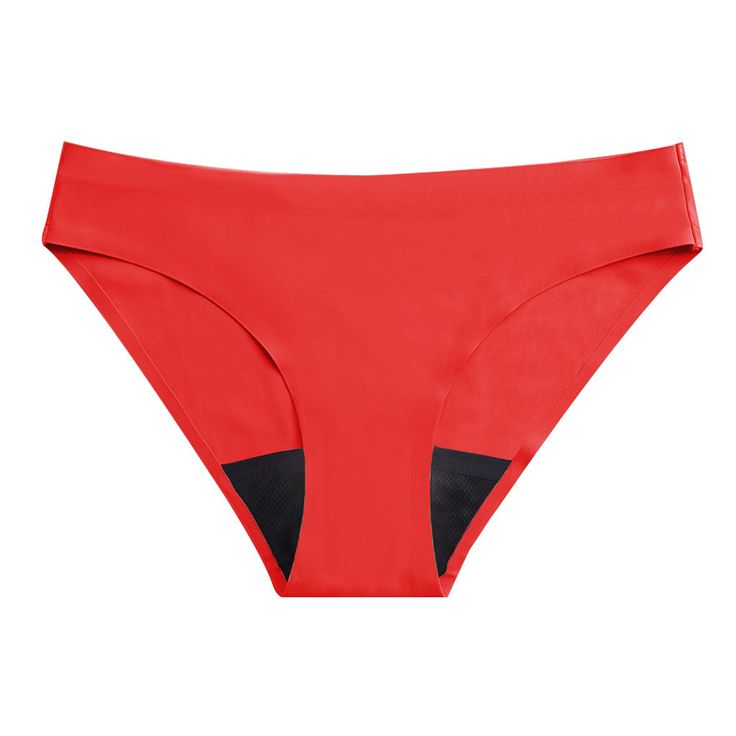 Made of 95% Cotton & 5% Spandex, this underwear is perfect line of comfortable and breathable underarment to wear
Comfy overnight cotton underwear: Can be worn alone or as a backup for extra protection
Holds 6 tampons' worth to keep you protected during the peak of your cycle.
【Comfy overnight cotton underwear】 can be worn alone or as a backup for extra protection. A go-to option for heavy flows, maternity, mild incontinence & postpartum recovery.
JHO is a brand specialized in superior quality hygienic protection, designed in certified organic cotton, as respectful for the body as for the planet.
What we love
The composition in certified organic cotton.
The flawless absorbing power.
The great comfort of panties.
The decreasing price for two panties purchased.
😕 What we like less
These menstrual panties size a little small. Always consult the size guide available on the jho website.
Available sizes do not go beyond 44.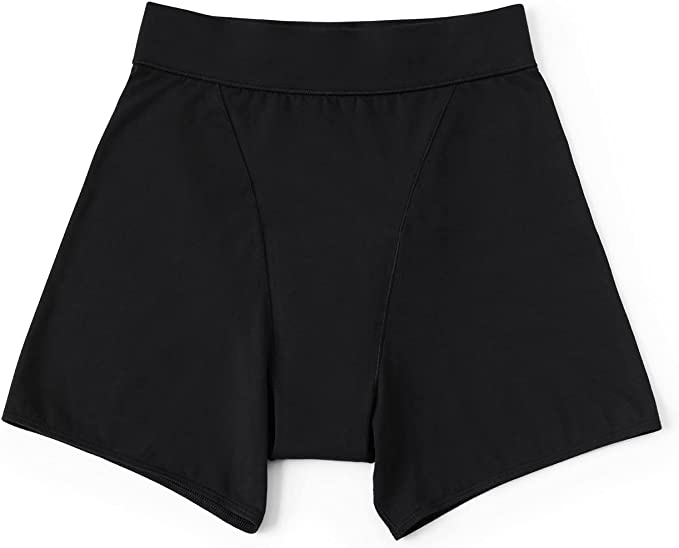 The So'Cup period underwear in organic cotton adapts to the morphology of all women, available in small and very large sizes, from XS to XXL. Soft and stylish
100% Cotton
Cotton lining
Hand Wash Only
What we love
Le made in France.
The organic cotton composition.
The great diversity of sizes.
Protection until 12 noon.
😕 What we like less
These menstrual panties cut big.
They are not suitable for women with a very abundant flow.
Best Period Underwear For Overnight: Thinx Sleep Short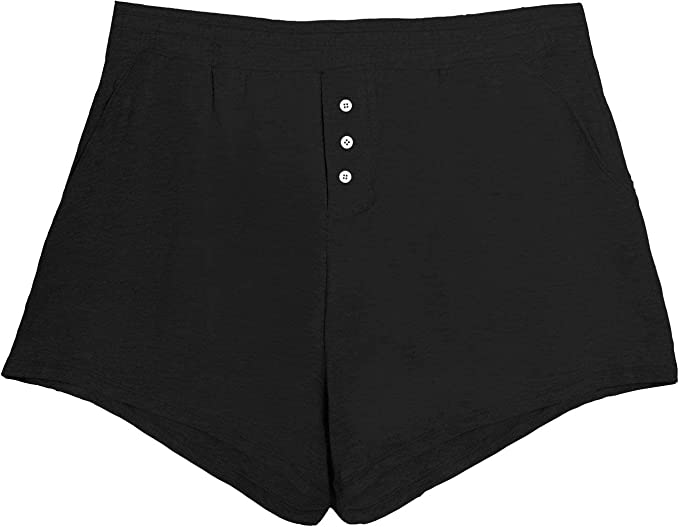 Made of 96% of Modal fabric which is very strechy and soft material with high absorbansy ability. It's perfect shorts for overnight wear to keep you protected all night without ruining your sheet. Best Period underwear for deep sleep and deep clean.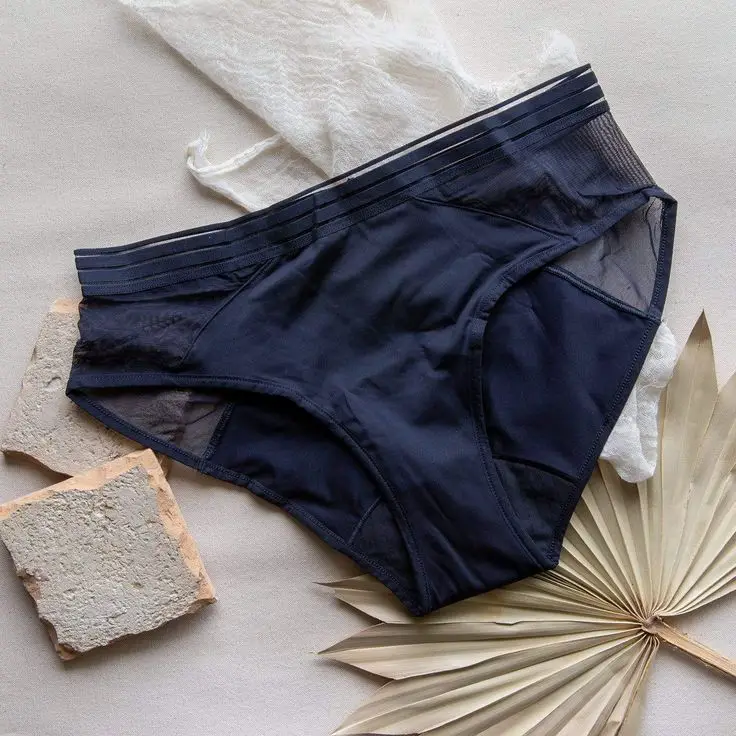 We started with this model of very absorbent period underwear from the Cool Period brand. They are made of cotton and offer a soft and pleasant touch with the skin. They can be used perfectly without pads, tampons or menstrual cups as they guarantee the absorption of the flow without leakage. They are black and adapt perfectly to the curves of the woman's body.
Wear as everyday protection. This regular absorbency period underwear is best for regular flow days, light bladder leaks, everyday protection, or as a worry-free backup to a cup, disc, or tampon. Made of Modal material.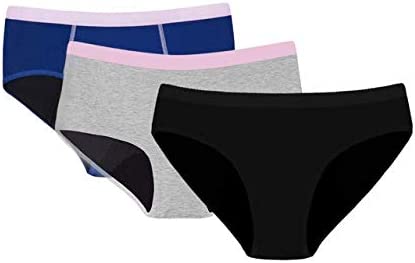 full-coverage, cotton, underwear that specifically fit teen bodies.
If you have daughter or teen sister whose just started having her period, this period underwear is a game changer. This is just like regular underwear that literally absorbs and feels dry. You can wear them during the night to avoid any stained sheet and as extra protection during sports and gives her extra confidence that she won't bleed through uniforms.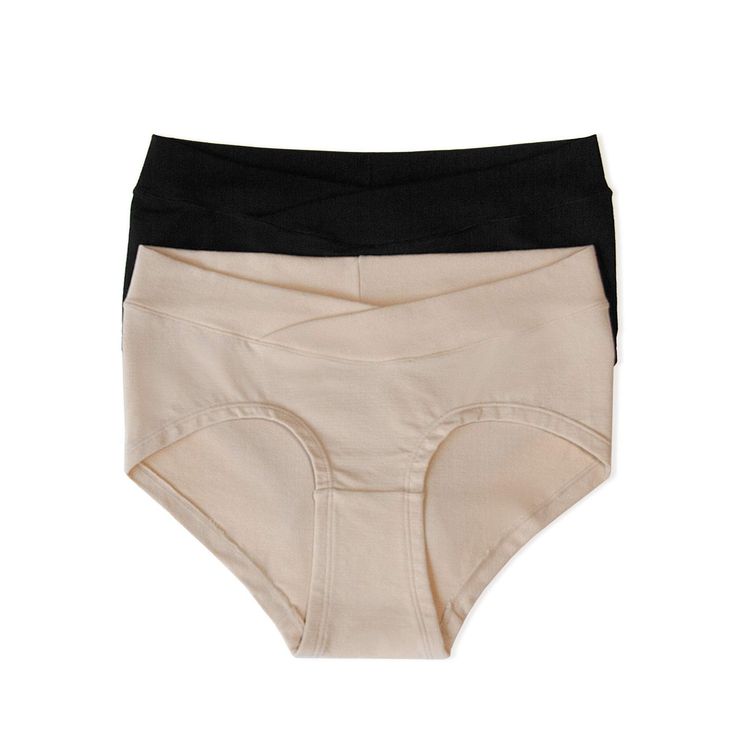 say goodbye to uncomfortable pads and sanitary wear with Bambody's most popular period protection underwear
 They are great for wearing with leggings because they have almost no VPL, but also not for night wear. They are also much more thin in the pad area, With 2 tampons worh of absorbency which not very much protection during heavy flow.
What I liked:
– The fabric type. Loved the smooth feel of it on my skin.
– The higher waist and comfortable fit. Yes, I recommend sizing up, especially if you have a bigger butt.
– It doesn't feel like wearing an adult diaper. The pad area feels as thick as an overnight orange Always pad, but far less noticeable since its built-in. No annoying wings or sticking to your pubic hairs haha. Considering I used it with my period cup, I'm not sure how well it can hold heavy periods overnight, however.
– The simple style. It looks like normal underwear, in my opinion. I like normal.
– No more buying one-use pads/tampons. Such a relief to not have to budget for those or see it pile in the trash.
 The pad takes the longest to dry—more than 8 hours, from what I can tell. Another inconvenience. You need to be conscious when switching out pairs.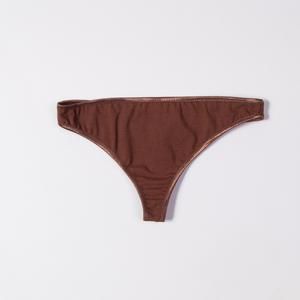 Holds up to 1 tampon worth of blood. Designed with Bamboo Charcoal infused fibers leave your skin feeling soft and dry
are both cute and functional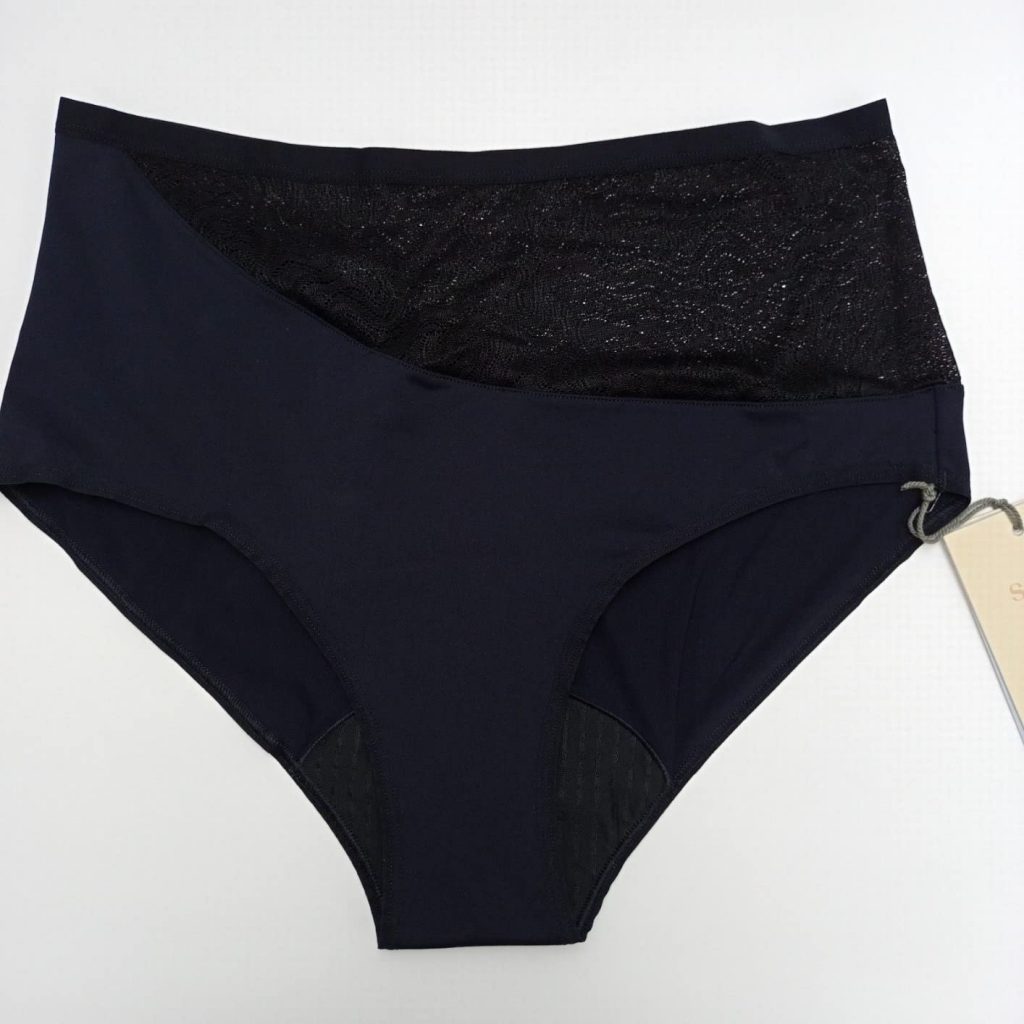 And here we bring you the jewel in the crown, the best period underwear with lace. These fantastic rayon and elastane panties with lace detail are perfect if you are looking for a high level of absorption. They will give you a protection of 20 ml, equivalent to the use of two tampons. In addition, they come in a pack of 3.

The lace detail on the hips and back is very nice. They are suitable for the menstrual cycle and postpartum bleeding.

It has four leak-proof layers that work hand-in-hand to absorb and retain moisture, providing great peace of mind. No more stains on the bed or the nasty stains on clothes.

For days of heavier flow we always recommend using in conjunction with pads or tampons, although many users of this product say that it is enough absorbent to use alone. It contains fabrics and dyes ideal for daily use, as well asbeing environmentally friendly. It is recommended to machine wash cold and dry naturally.

It is available in a variety of sizes and beautiful colors. Its fashionable cut will make you feel comfortable on those days.
Absorbent fabric of 100% organic cotton being an ecological, self-sustainable and sustainable option, the absorption is 2 to 4 tampons depending on the model, since some models have front and rear protection.
Main features
Washable by hand or machine
Organic cotton
Reinforced protection at the seams
Moderate to heavy flow
Used for urinary incontinence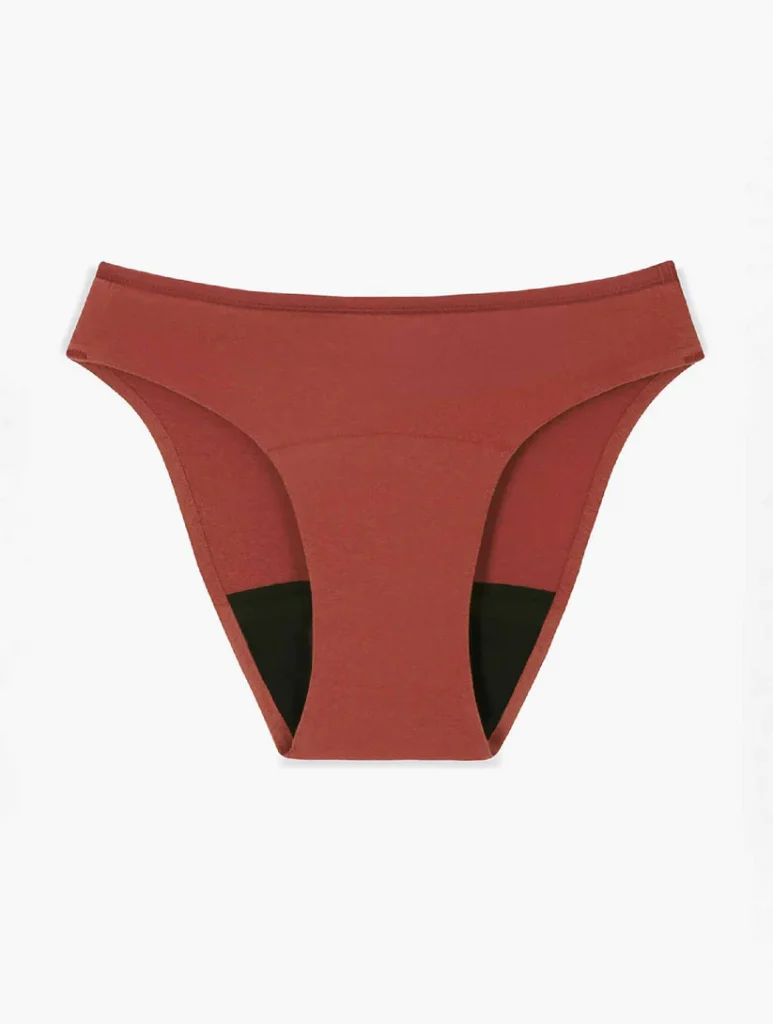 Smoon lingerie offers period panties for all women, from XS to XLL. Ecological, they do not contain any products harmful to women's health.
What we love
The absence of chemicals (OEKO-TEX STANDARD 100 certification)
Protection until 12 noon.
The comfort of panties.
Very responsive customer service.
The 3-year shelf life of each panty.
The guarantee satisfied or refunded (two menstrual cycles to test).
😕 What we like less
These panties are not suitable for women with a very abundant flow.
They are made in Tunisia.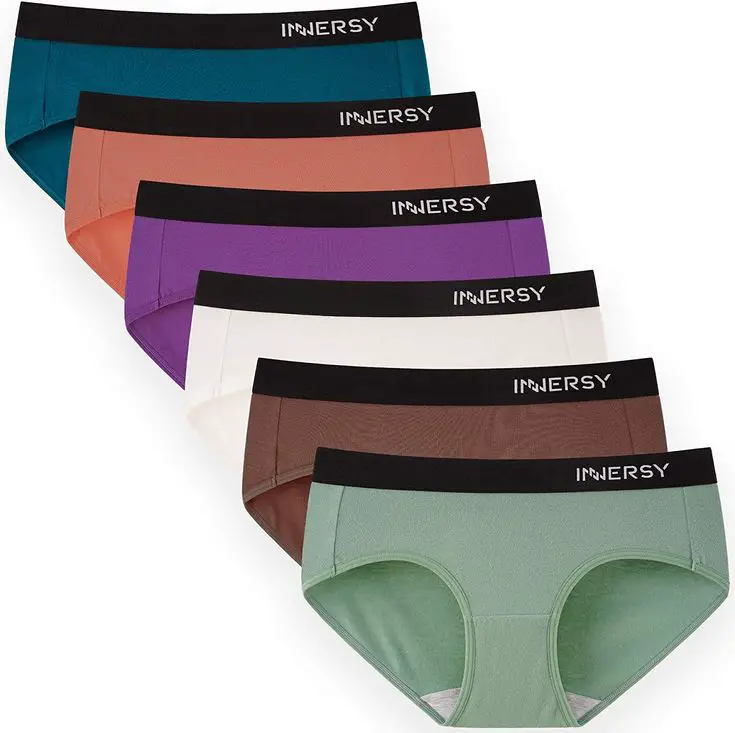 95% Cotton, 5% Spandex. Mosaic color matching makes the panties kind of casual, sporty and vintage, which brings vitality and fashion to the everyday wear.
Elastic, comfortable and hypoallergenic leak-proof panties. It is made with premium fabrics, is soft and very breathable to provide you with complete protection during your period. We consider them the best low-cut menstrual panties.

It has a wide coverage area. It features a long three-layer protective lining, comfortable and skin-friendly. It will help you avoid stains on your clothes or sheets, absorbing additional moisture.

This panty is ideal for days with heavy menstrual flow, postpartum bleeding or mild urinary incontinence. It should be used in conjunction with other feminine hygiene items, such as pads or menstrual cups.

It comes with an elastic waist, is very easy to wash and quick drying. It has a low cut and culotte type, perfect for women of all ages. They are the favorite of many teenagers.

Check out this convenient pack available in several colors.
Best Period Panty For Heavy Flow: DIM Period Panty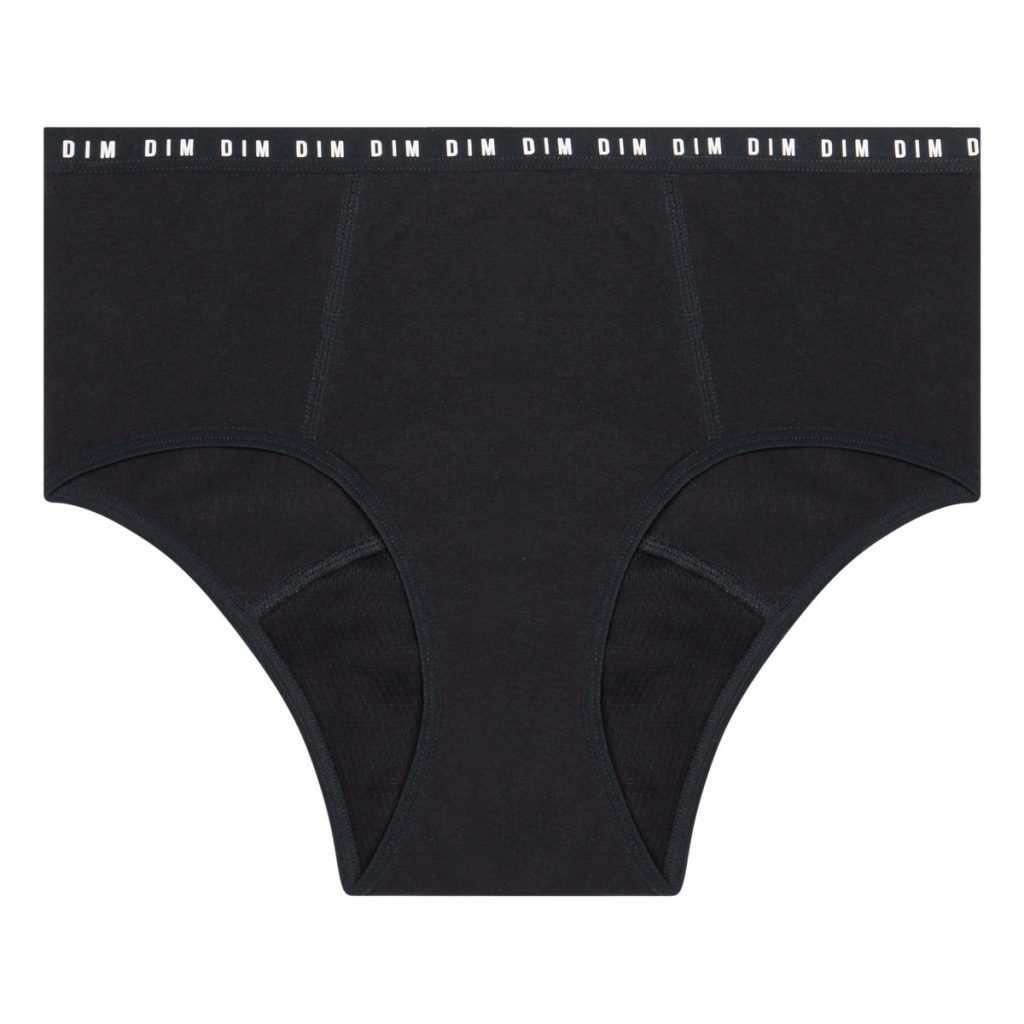 This well-known brand of women's underwear has also launched with several models of panties for menstruation. This time we want to show you what we consider the best period underwear for abundant flow.
It is made of a very strong and durable material based on cotton (93%) and elastane (7%).
We continue with a reference brand in the world of underwear, it could not be other than DIM. These black panties are made to replace pads and tampons as it has the ability to absorb an abundant flow. This model can be used for 8 or 12 hours at a time. Made of 93% cotton and 7% elastane, they offer a very pleasant touch with the skin of the body. It is recommended to wash by hand or machine in programs of maximum 30 degrees
What does he have that others don't have? Moodz menstrual briefs are cool, unpretentious models and they use inclusive and feel good communication.
All items are designed in Paris and produced in Portugal.
The materials are European and carry the Oeko-Tex label.
From size 34 to 48.
Different models (briefs, high waist, boys shorts).
Price: between € 32 and € 39 per pair of pants, depending on the model.
What we love about it: In itself, the models are quite simple, but there is always a small detail that makes them special: playing with transparent pieces and embroidery, border with gold thread … A Moodz slip fits well and feels very comfortable. Now it's just a matter of waiting for other colors to expand our collection!
100% Polyester, made from an ultra-thin micromesh that keeps you cool, fresh, and dry.
A comfy bikini silhouette — designed with ultra-thin micromesh to keep you cool, fresh, & dry on light to moderate flow days.
The Thinx air line of period underwear is a gym fave because they're made of ultra-thin micromesh and keep you dry (or as dry as you can be on your period, anyway).
What we love about it: With its Lumière collection of lurex, Fempo brings a fresh sparkle into our lives. A pink panties with gold and glitter to brighten up our rules? Yes, please! With a special mention for the Nude collection, which is the only one of all brands to offer cream and chocolate colours.
What should you consider before buying eco-friendly menstrual panties?
Price: Is price an important variable for you? In the comparison made at the beginning, we selected the 5 best ecological menstrual panties for women, however, we highlight 3 categories: the best seller, the most valued and the cheapest. If you care about the price, choose the latter option.
Brands: During the last time, multiple brands have emerged interested in entering the market of organic products. Do you know the brand of menstrual panties you are thinking of buying? There are brands whose products are 100% sustainable and others that work with traditional products, but in parallel have more ecological lines. Is it relevant to you?
Certifications: How do you know if your menstrual panties are what they say they are? Is it really an ecological product? Not all menstrual panties have ecological certifications, but we recommend you check if the product has some type of accreditation such as the EU Ecolabel, Amazon's Climate Pledge Friendly, or similar.
Materials: If the menstrual panties do not have ecological certification, make sure that the materials are effectively ecological or vegan. Don't rely on labels alone to make the decision.
Concepts: There are many brands that want to get on the boat of organic products and are doing "greenwashing", using concepts such as ecological, sustainable, sustainable, organic, among others. Validate if this is effective through materials and certifications.
Opinions: If you are interested in buying the product, we recommend you check what people who have bought and used menstrual panties for women think. In our evaluation and to build the comparative table displayed at the beginning, it is also one of the points considered for the selection.
Comparison: Whether you are looking for the best organic and vegan menstrual panties for women, based on quality or the cheapest, it is important that you can make a comparison with the rest of similar products, this will help you validate if you are actually making the best purchase decision.