There's nothing better than putting on jammies while you're stuck at home. Many some disagree with it. Some say it's better to wear your best clothes even if you work from home, but many also advise to put on your comfie outfit, whether it is pj's, suits, loungewear or whatever. And for me as a truly homebody I loooveee my jammies a lot. Nowadays, there are many opt of jammies that you can pick from simple classy jammies to cute chic.
Here I've gathered the best women pajamas, that I think most of these pajama sets are beyond just for sleeping, that's proper enough for Zoom meetings – just swipe of lipstick or styling your hair. While being comfortable and cute at the same time.
1. Short Sleeve Waffle Pajama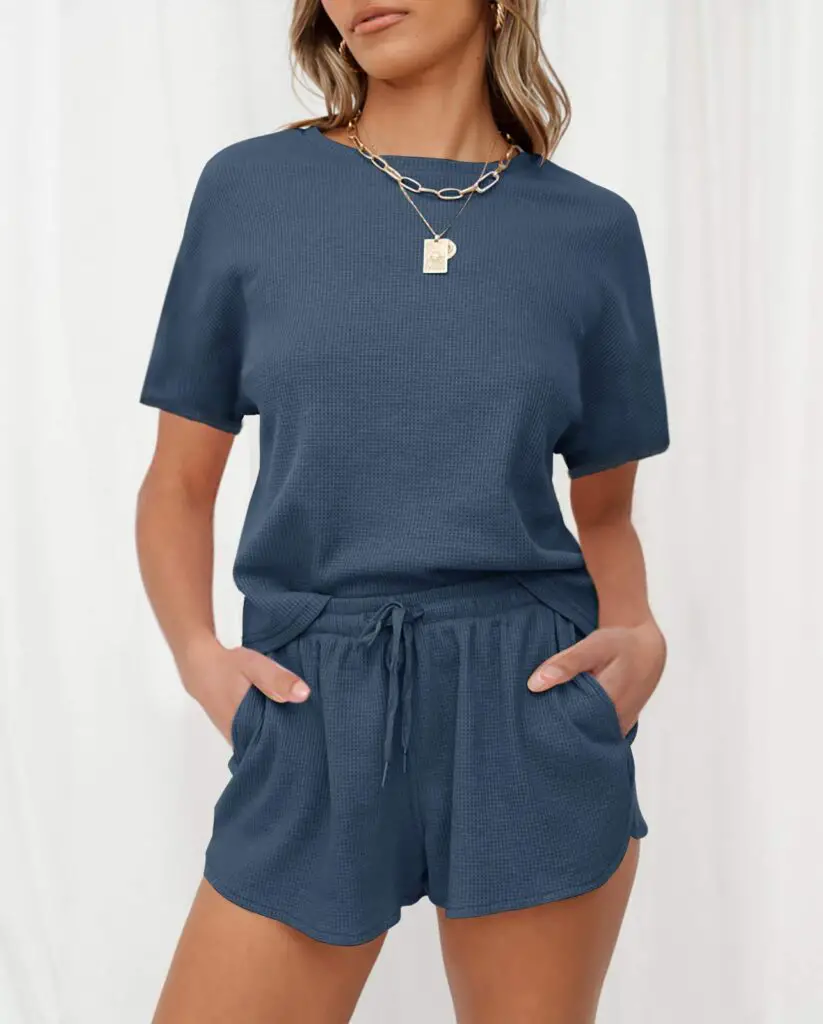 This short jammies is perfect for those cozy lounge days. Just put jewelry this adorable pj set is ready to go out. It is best pick jammies you can go for hot summer with its comfortable and soft materials.
Available at amazon, $32.99
2. Pima Cotton Women's Pajamas Set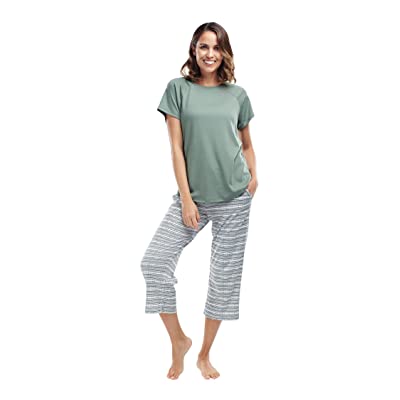 Designed for more than sleep, this cotton pajama comes with wide & comfy tops and the pants include an elastic waistband. So cozy to wear around the house without feeling cramped and sweaty. It might be a lil bit pricey, but the quality is all you want for the super soft pj's.
Available at amazon, $99
3. Tie Dye Pajama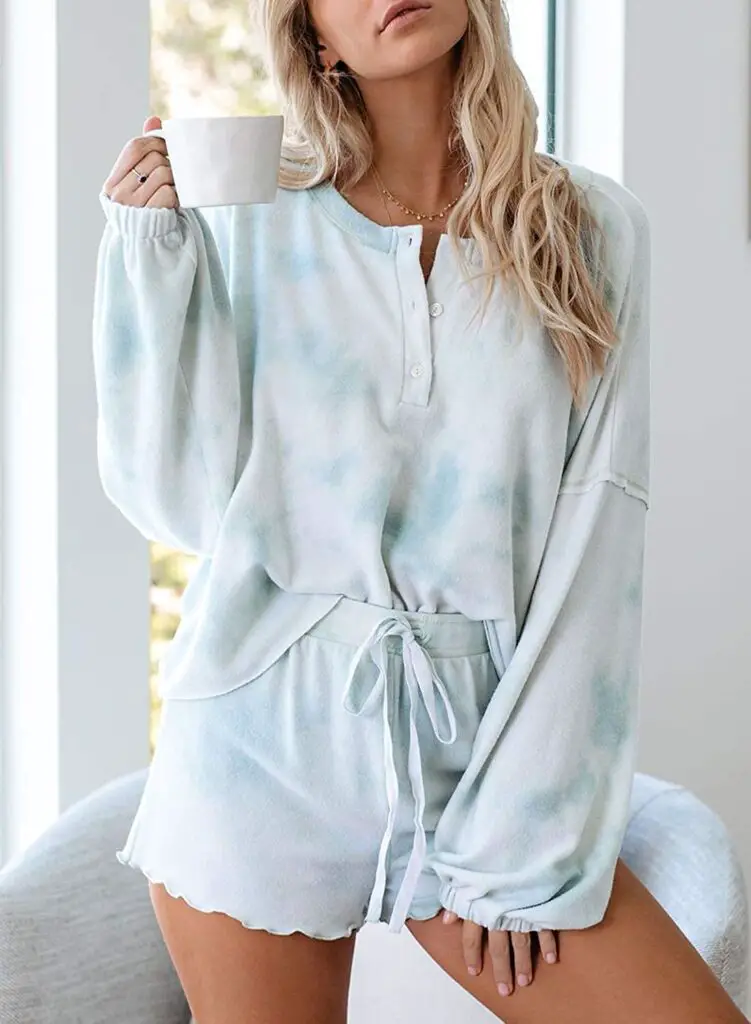 Think about tie dyepattern on a jamiies, and yoeah you got his. This tie dye jammies are very comfortable, with the fabric is super soft! You get the style on the day and sleep well on night with this cutie sleepwear.
Available on Amazon
4. Flanel Pj's Set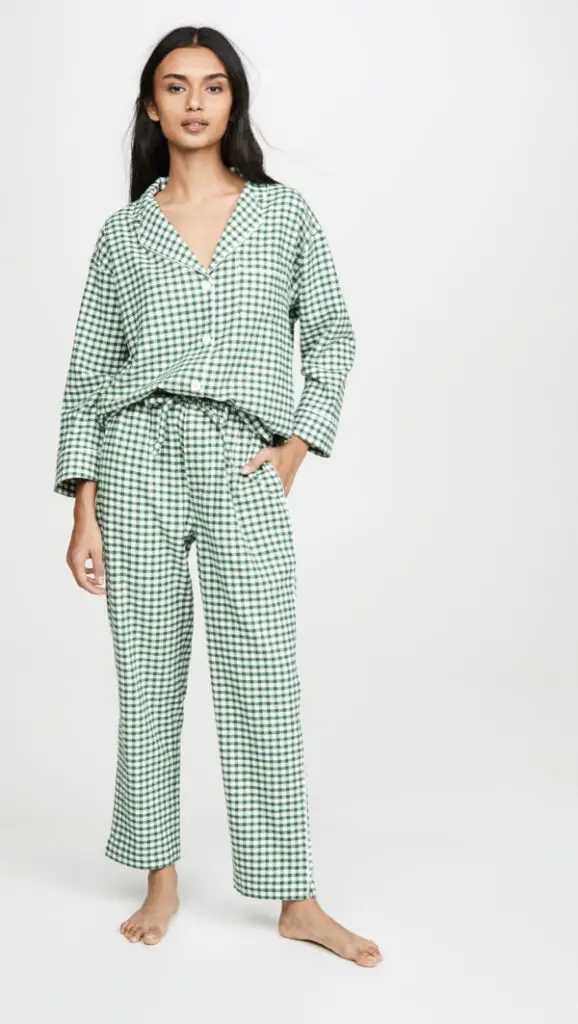 A classic pj set that will make you want to sleep in a little longer. These soft cotton Sleepy Jones pajamas feature a gingham pattern and contrast piping for a vintage-inspired look. It will be best pajamas for coming up winter that will warm up your day.
Available on shopbop
5. DIDK Women's Cute Cartoon Print Tee and Shorts Pajama Set
Fruit printed pj's with cute-looking fetures will goes perfectly for any season pajamas. And moreover you can grab it only with few bucks and get this cartoon printed pajamas for your cozy day.
Available on Amazon
6. Belle Heure Silk Satin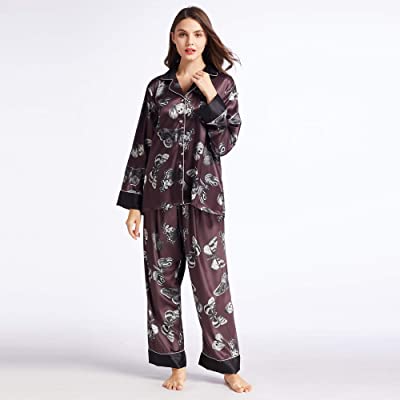 Fature with classy notch collar and chest pocket, made of light weight upmarket sleek satin fabric, This pajamas won't let you out of bed cause it's just feel so comfortable to go for sleep. soft and comfortable,
Avalable on Amazon
7. Pajamas Sleepwear & Robes Sets Satin Nightgown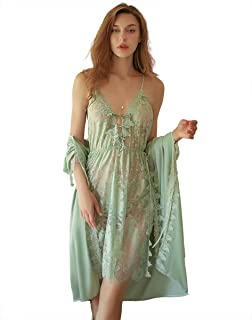 If you're a newlywed or have some special day to spend with your partner this Sexy and seductive sleep gown is best way to draw your lover's attention, adorable nightwear for you, Perfect for special night.
Available on Amazon
8. Splendid Short CLassic Pajama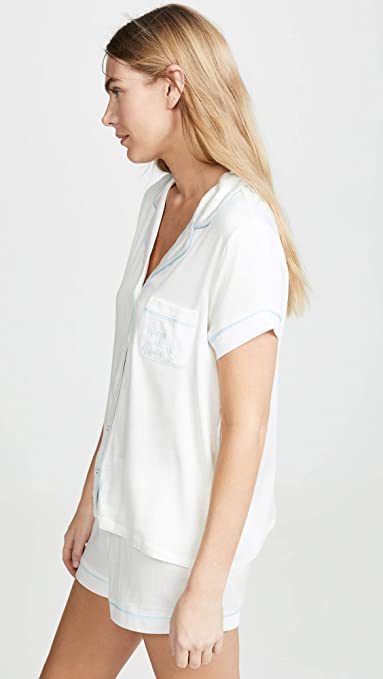 This gusty, 100 percent cotton oversized shirt and short set feels like the perfect outfit for lounging all day long at home and you'll get boring with this set.
Available on Amazon
9. Sleepy Mornings Sage Green Pajama Set
You'll want to stay in bed a little longer with the Lulus Sleepy Mornings Sage Green Pajama Set! Lightweight and textured woven fabric shapes a collared pajama top that has long sleeves and a button-up bodice (with mother-of-pearl buttons) that ends at a rounded high-low hem with tie-front detail. A front patch pocket lends a classic look. Matching pants have an elasticized drawstring waist and flowy pant legs.
Available on Lulus
10. Floral Print Cotton Long Kimono
The floral print is very cute and dashin the feminine around. Designed with very excellent fabric that you are t0o comfy to take it off .
Available on Etsy
11. Long Sleeve Linen Pj Set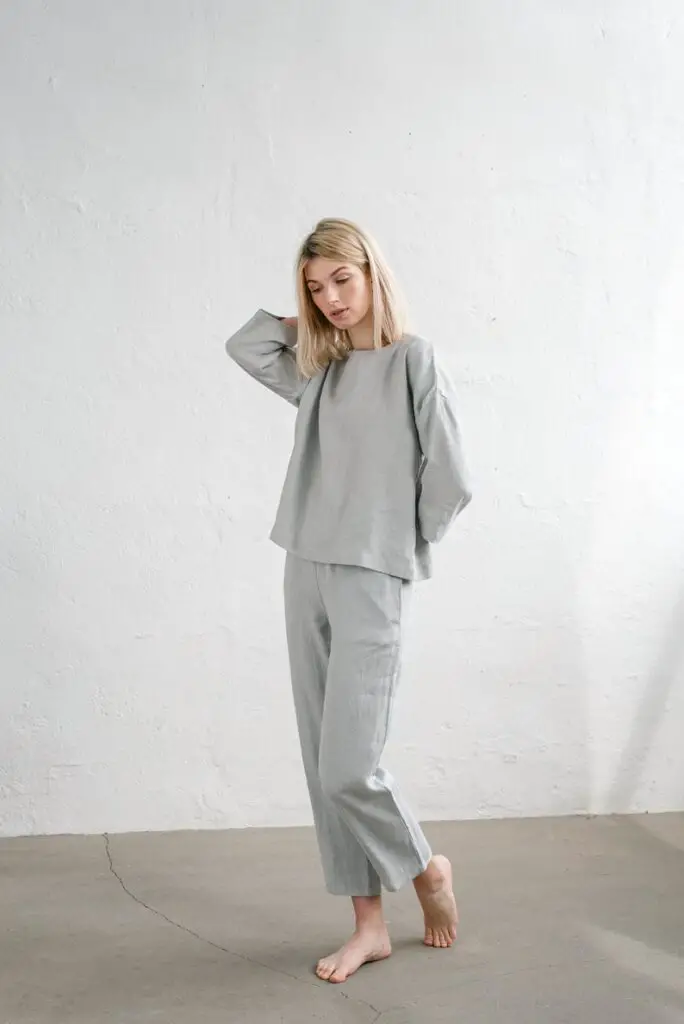 You will never feel awful to being around the house with only this linen pyjama. The color and the material itself is very cozy and calming that you won't take it off even after sleeping.
Available on etsy
12. Gauze pajama sets
the material is crispy and uniqe that you won't miss this jammies. Made with a new type of soft and light fabric. This available on different color taht are very cute to not to choose.
Available on Etsy
13. Pure Mulberry Silk Long Pajama Set for Women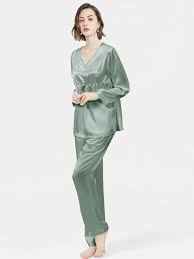 You will never get boring with soft-silk-material to make relaxing as comfortable as possible. Crafted with cozyfeature to get you the best look around the house to wear alll day long.
Available on Amazon
14.  Pajamas Set Spring 3 Piece Loungewear Set Crop Vest Top Loose Pants and Cardigan Knitwear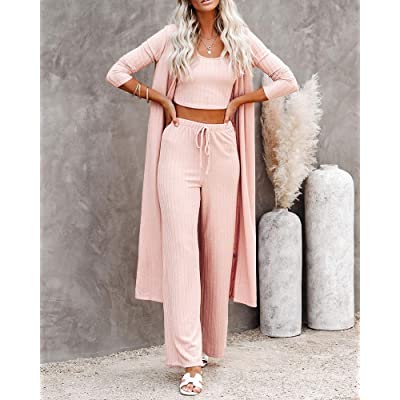 You can't even guess that this is a jammies, this pj will perfectly suit at house while at the same time you can surely hanging out with this, You can wear comfy with flip flops or dress it up with some nude heels and get the feminine-stylish-look. The material is warm, but lightweight that you aren't going to freezing on windy day.
Available on Amazon
15. Linen Pyjama Set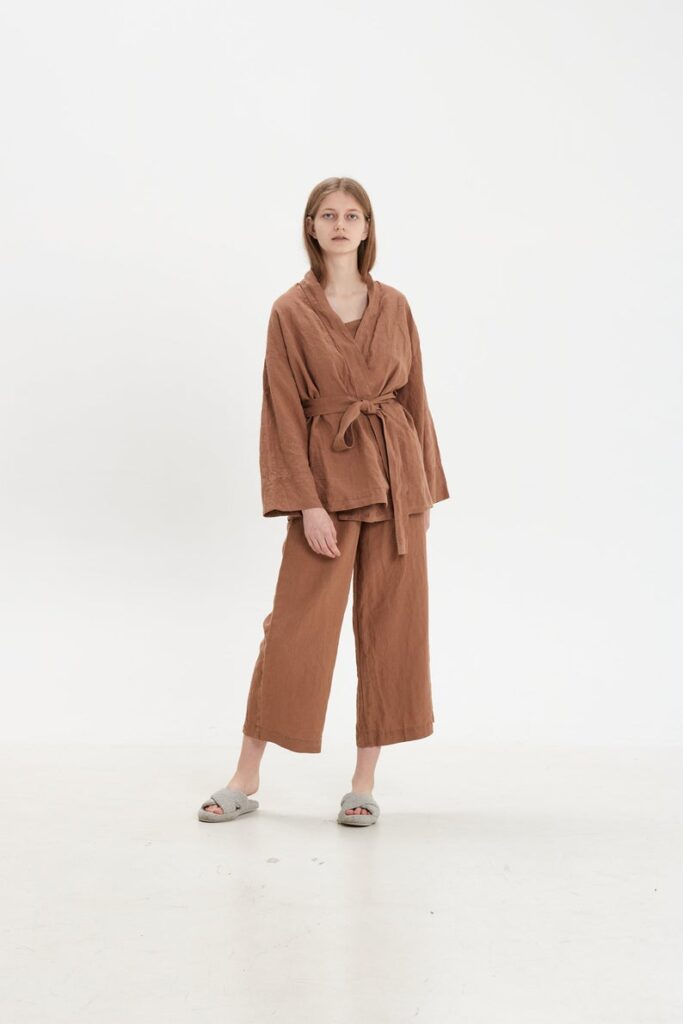 Absolute goddess wearing these around the house. Simply beautiful and warm enogh to give the best sleep during the night.
Available on Etsy