Are you ready for the upcoming nuptials? I know getting an invitation from families or friends to their special wedding day can be rousing. And sometimes, we can get the headaches of choosing what attire to look spot-on rather than just being in runaway fashion. So it's always best to have one or two wedding guest dresses for this wedding season.
But before picking out the best wedding guest dress, here are the rules to follow: Rule number one avoid wearing a white outfit, only if it's the wedding's rule. And second, try to look your best, even if you're coming briefly, since you never know what you might find out at the wedding.
Instead of wasting your time surfing through dozens of wedding guest dress posts and pictures, here are my best picks for you to get stunning for the day. And most importantly, most wedding guest dresses here are on a budget but yet cute and cover any season and type of dress code.
You'll also like to read: 30 Best Amazon Designer Dupes
40 Cute On A Budget Wedding Guest Dresses
1. Crochet Pom-pom Sheer Lace Bell Sleeve Dress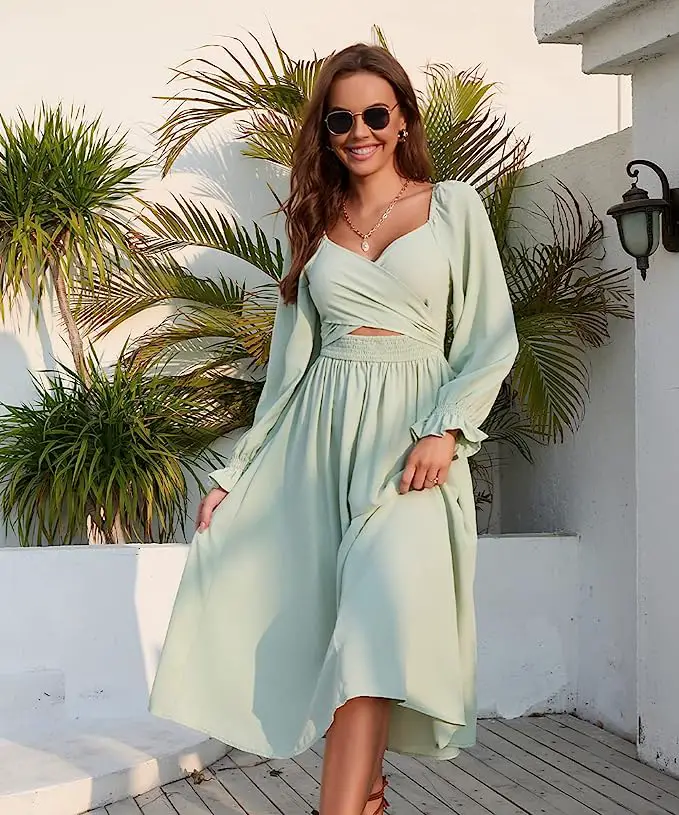 If the invitation comes in summer, pick this sage midi dress that looks absolutely pointed out. The lace gives an elegant look and is a snatched-wedding guest dress. Put on these fave heels to enhance the look. It's the best wedding guest dress for a petite girl.
2. Off The Shoulder Ruffle Party Dress
This dress fits like a glove for any occasion. Well, this dress is the best pick if you're looking for an alluring-classy look. Add this dream gown, heels, and a simple necklace for fancy chances.
3. Casual Boho Dress
The casual boho dress is very Breezy and comfortable. Perfect fit for a hot summer wedding day. You can best wear it with a pair of sandals and a clutch. It's the best casual wedding guest dress for summer.
4. Pleated Classic Dress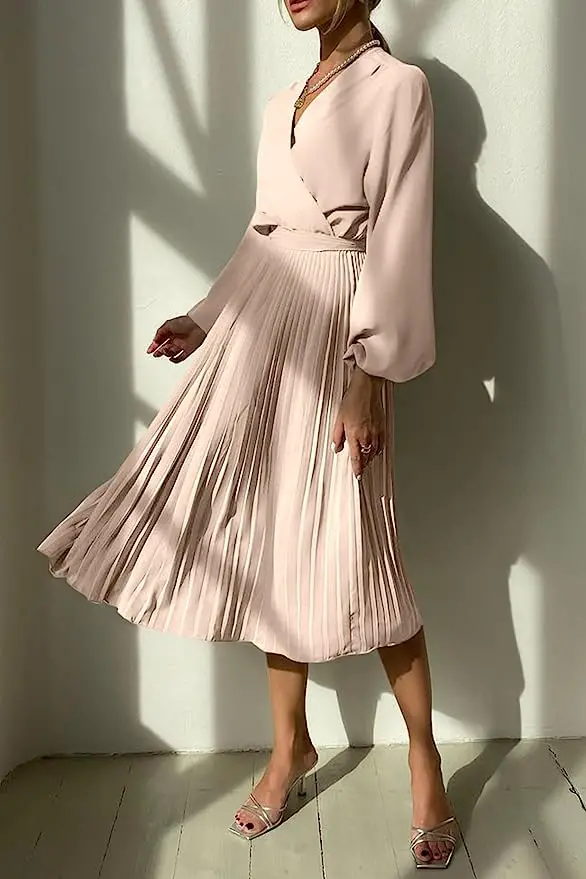 Are you looking for a classic-simple dress for the wedding guest dress? So this Dress from Nora is the best choice to pick. It's Cotton but can dress up or down; Dash with femininity without being too much.
5. Stripped Jumpsuit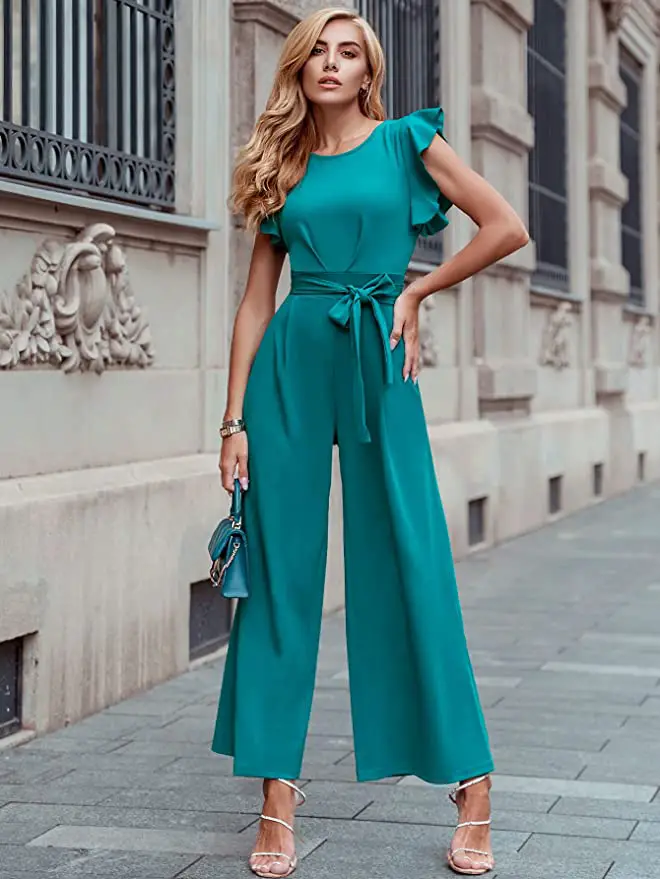 Not sure about wearing a dress to the wedding? Opt for a cute chic jumpsuit instead. This jumpsuit design is super stylish and breathable. Deff gonna looks amazing in every picture. You can match it with the wedge and purse in the same color and a little earring for the splash of color.
6. Summer Blue Strapless Maxi Long Dress
The dress is the perfect wedding guest dress for a classy theme wedding but keeps you get the flow. This figure-strapless dress is ultimately flattering and features a perfect slit. Complete the look with the straw bag and the flip-flop. Shop the dress here.
7. Art Deco Beaded Blouson Dress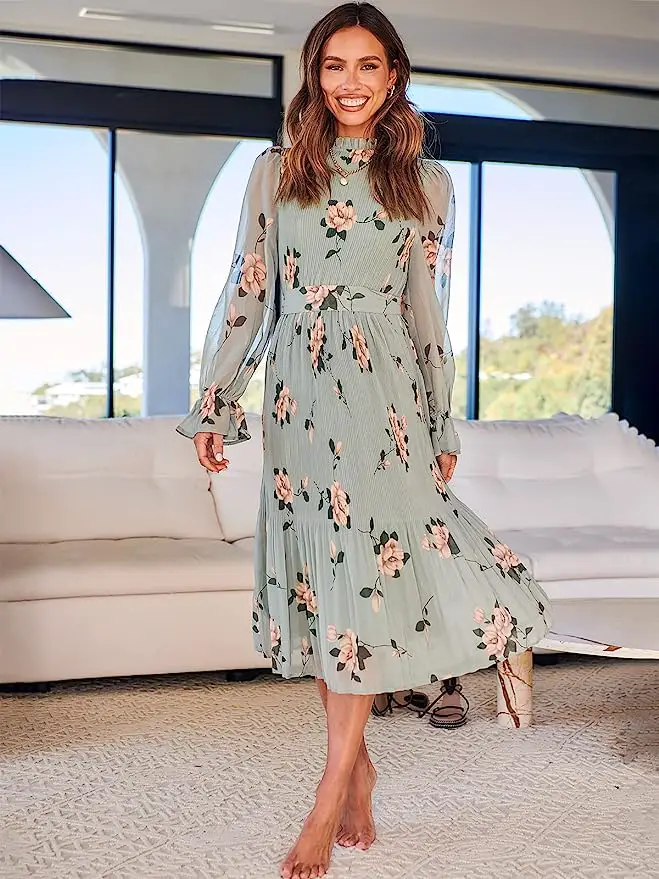 A delicate summer wedding guest dress with gorgeous beading, A short design with really nice ruffle sleeves. This would be the perfect model for an outdoor event or also for a romantic date.
8. Strap Maxi Dress
Made from breathable fabric, this gown is perfect for a vineyard wedding guest dress in the summer weather. Wearing a different color slip underneath can add color. The invisible zipper allows easy on/off and provides a more custom-fit look. It will be no fail with a bamboo bag on hand. Shop the dress here.
9. Ruffles Loose

Want to style on a white dress that's utterly stylish and not boring? This Off Shoulder-gown has you covered with cascading tiers of fletching pleats. Perfect wedding guest dress for a white vineyard theme wedding.
10. Satin Evening Dress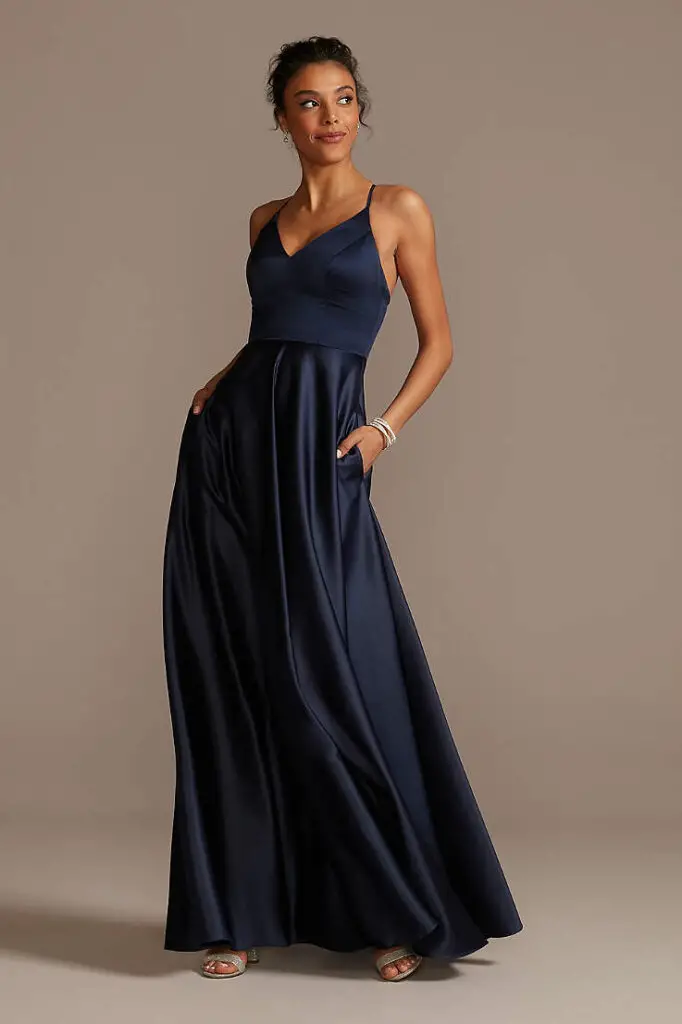 For the wedding dinner, which tends to be a more formal affair, a satin dress will give a hit on the show. The dark blue and the satin materials give on luxe vibe at night. Put on a simple bracelet to add a shiny shine in the dark. It's the best evening wedding guest dress.
11. Twist Neck Halter Jumpsuit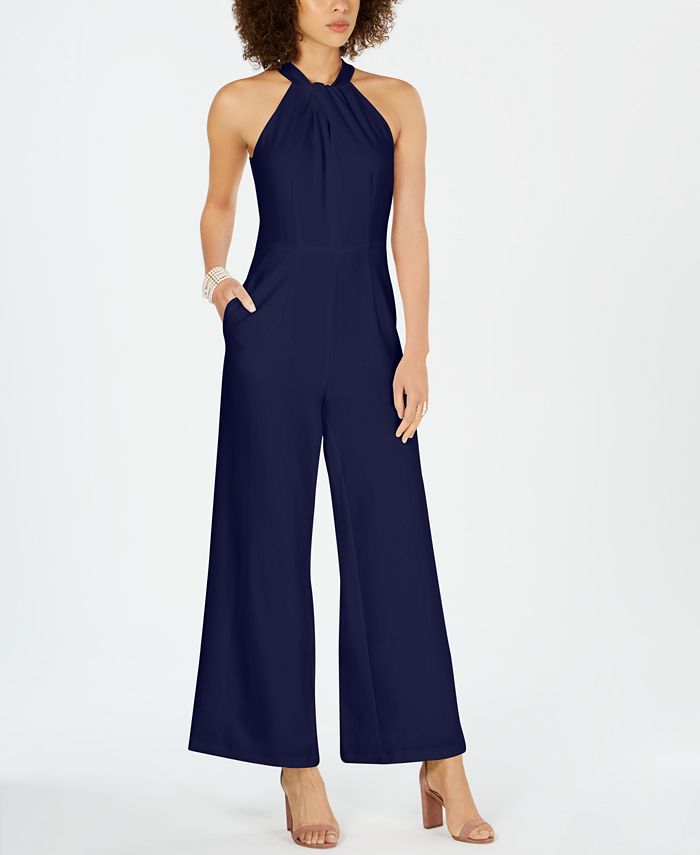 Another jumpsuit idea to style your wedding guest outfit is this jumpsuit for another shout-out look, with the 90s vibes from the wide pants that look very chic. It'll look great with a wide belt on the waist.
12. Backless Bodycon Midi Dress
A classy smocked black dress will never be boring and will work for all seasons, from fall to summer wedding season. It has back-open features for a little sexiness. This picture looks perfect for a formal wedding dress. Perfect with matches heel.
13. Glamorous Floral Maxi Dress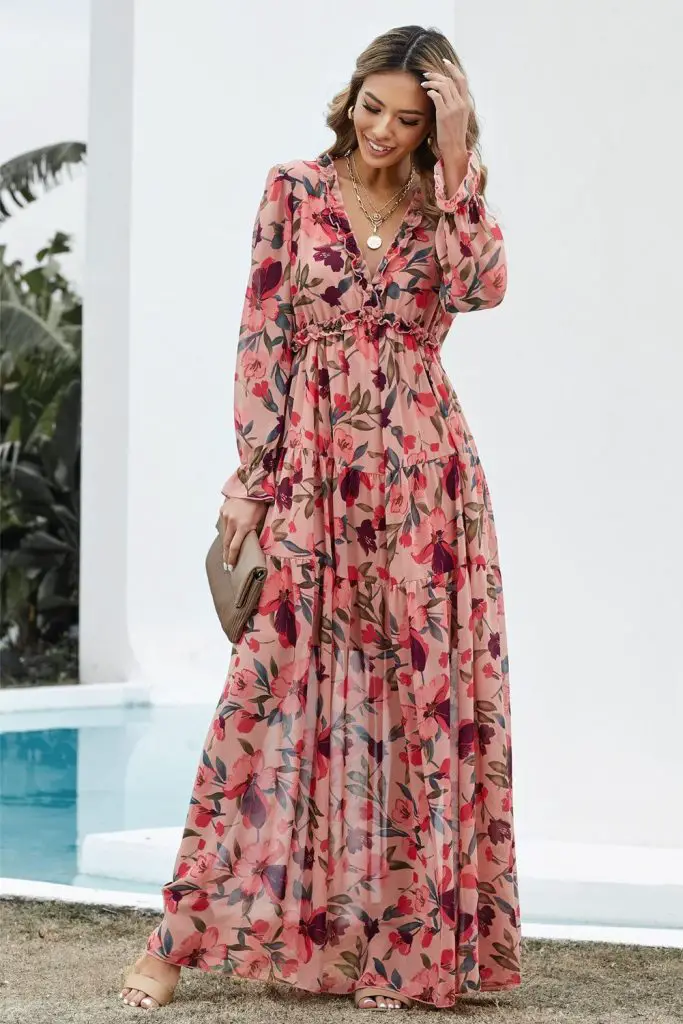 This dusty rose gown is such a beautiful mask of super-soft fabric. It is embellished with lovely detailed flowers and beading. Picturing a perfect-looking dress for the day. Wear yours with down hair and on the back, and putting on a hoop will be a first-class look.
14. Summer Turn Maxi Dress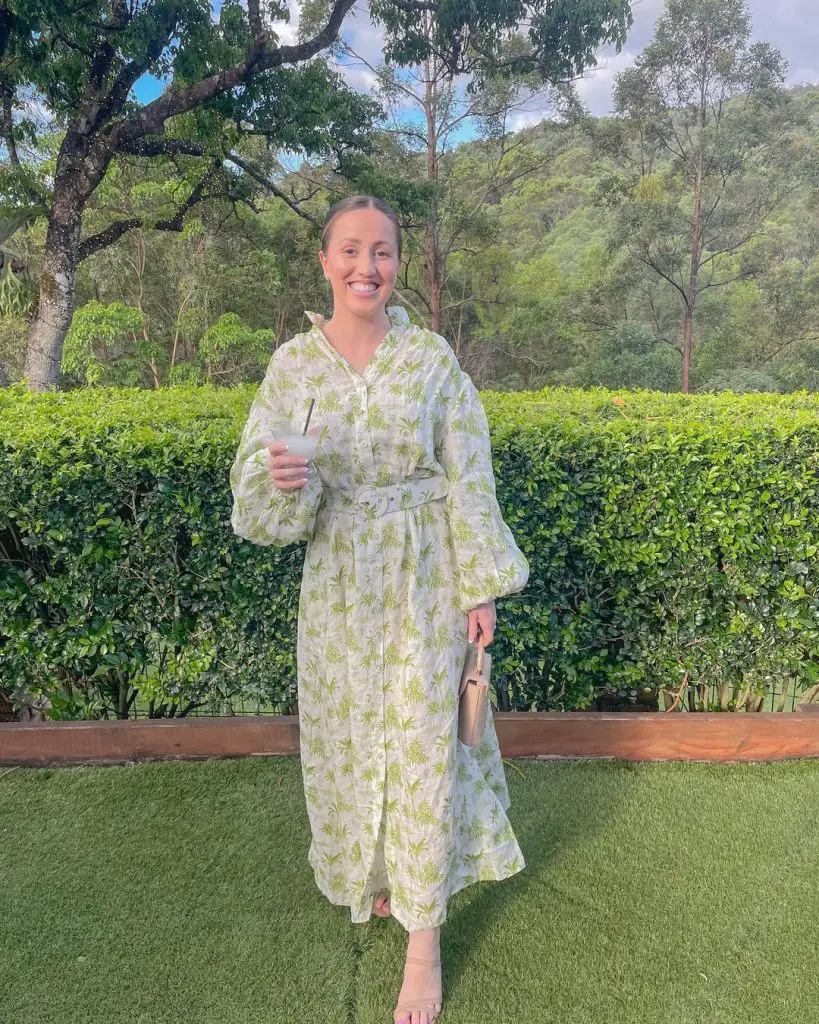 Nothing can beat the floral theme outfit for the summer-spring season. Create your classic look by wearing this stunning matcha shirt dress for the lovely nuptial season.
Shop the look:
15. 90's Vintage Go Dress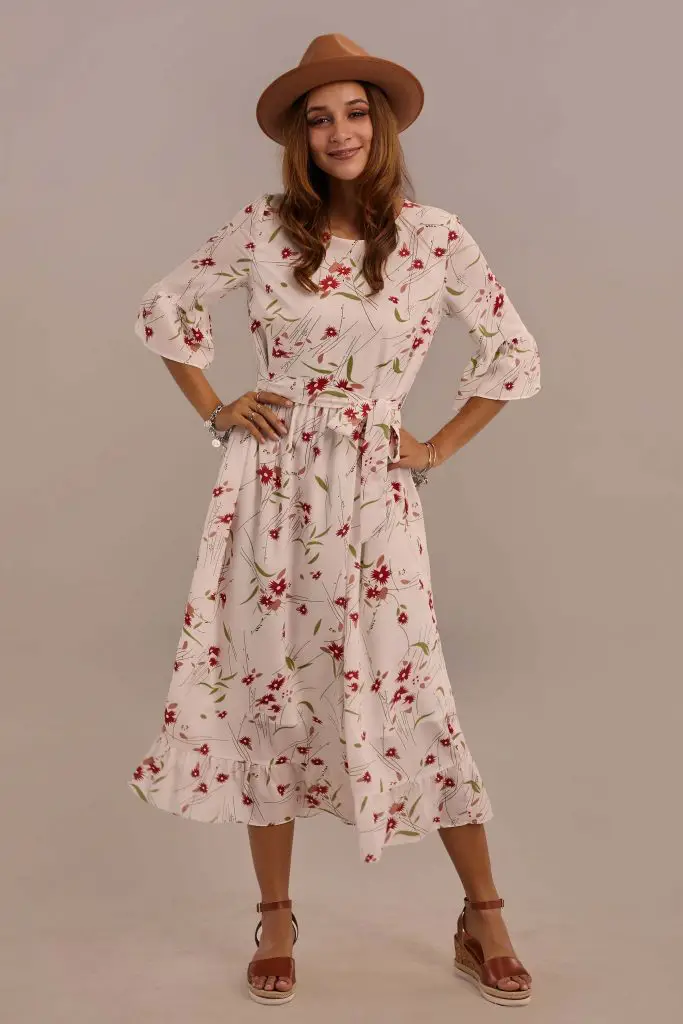 16. Plus Size Maxi Cut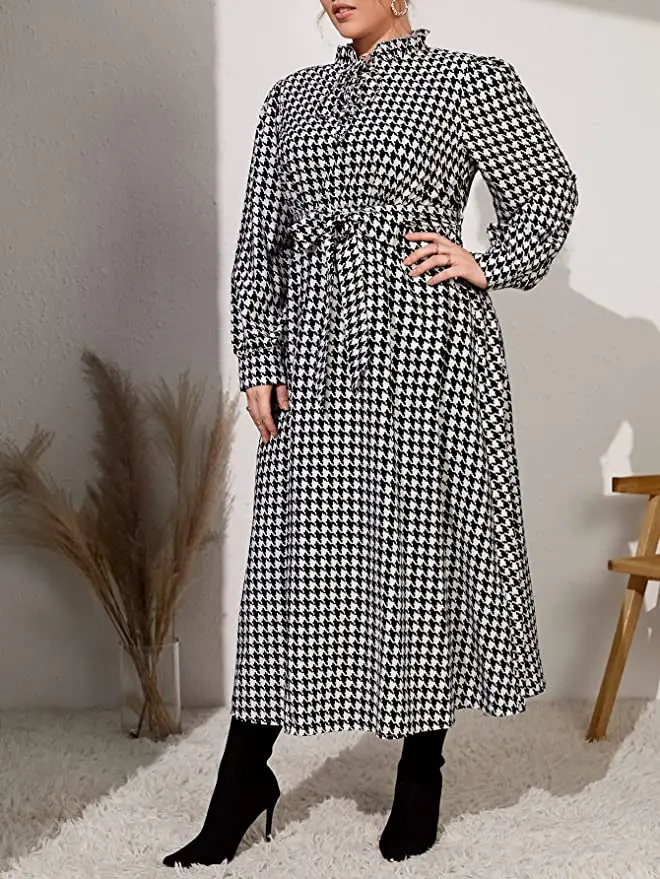 17. Rib-Knitted Blush Dress
A classic model of a dress in a beautiful blush shade, with a bold cut on the leg. An extremely light, airy dress tied with a tasteful belt. Top with a delicate neckline, perfectly fitted. Shop here.
18. Lace Floral Elegant Cocktail Dress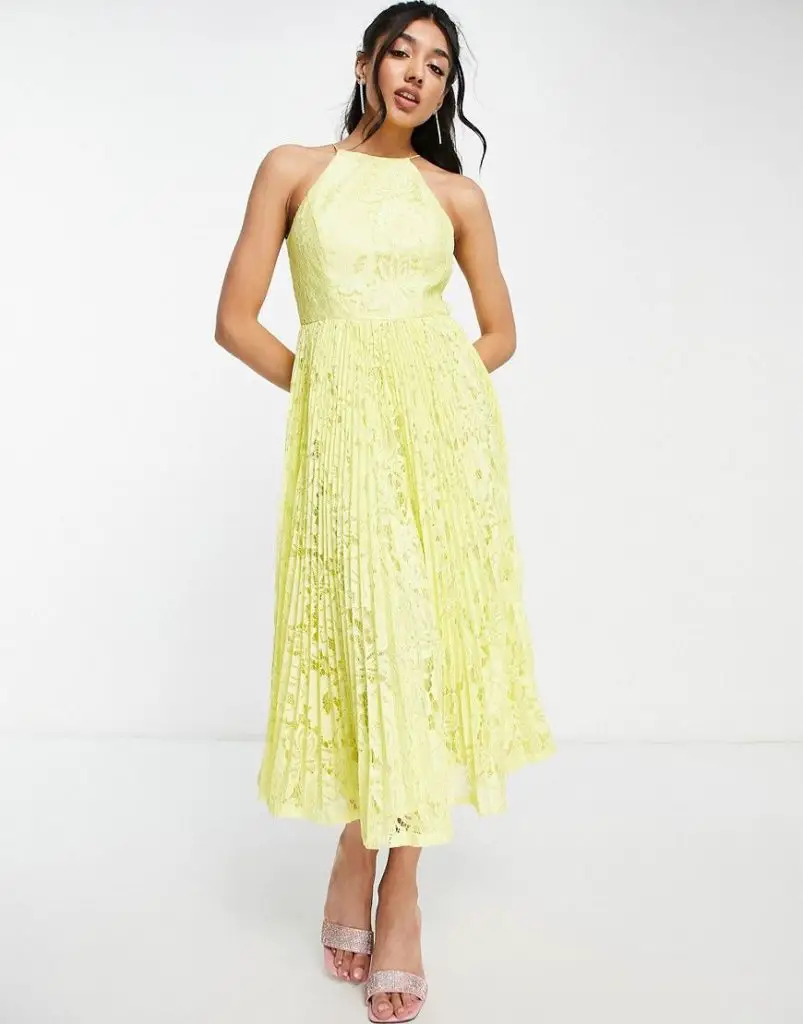 19. Poppies Smocked Waist Dress
20. O'Neill Lane Dress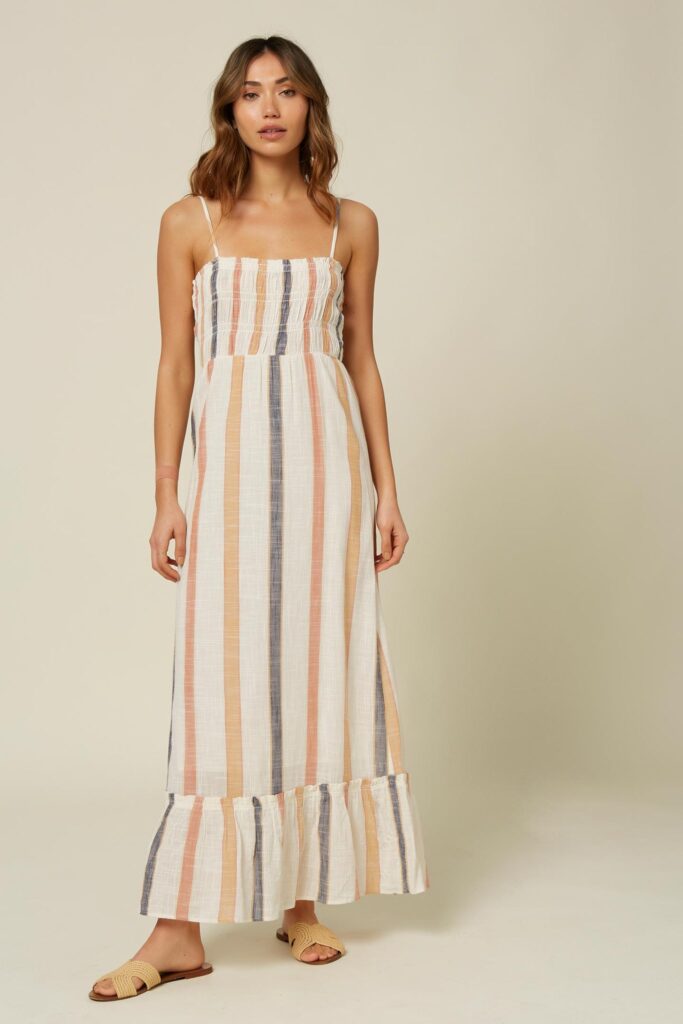 The pastel color on the striped path with a simple design is the best casual wedding guest dress you can pick now. It 'll look good with the slides.
21. Grass Green Pleated Dress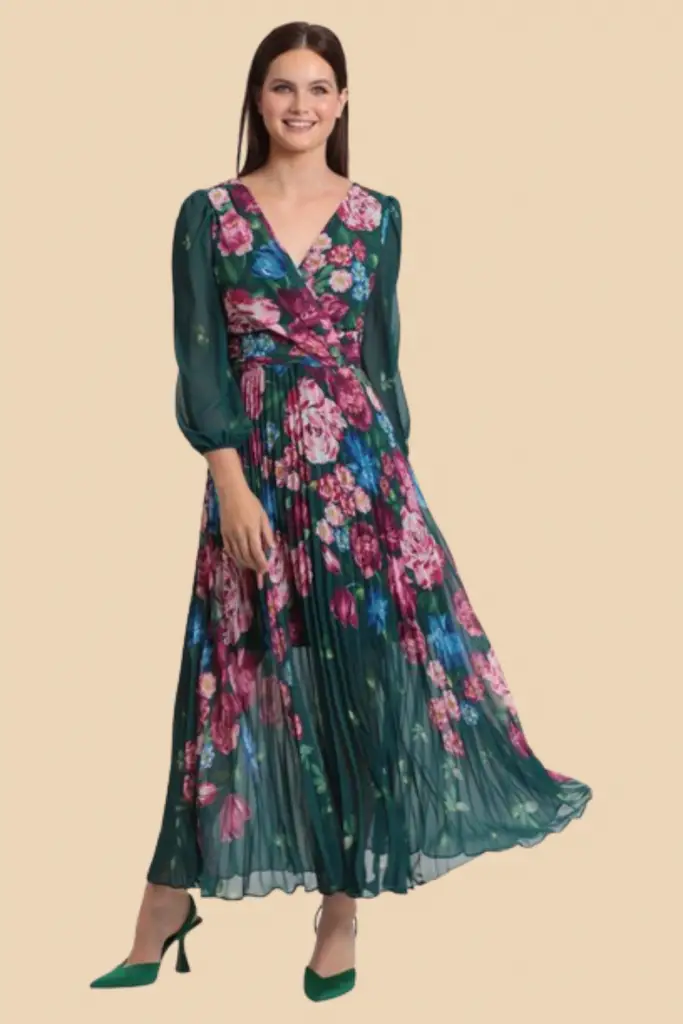 22. Classy Balck Dress
23. Women's Peplum Sheath Dress
24. Jewel-Strap Tiered Dress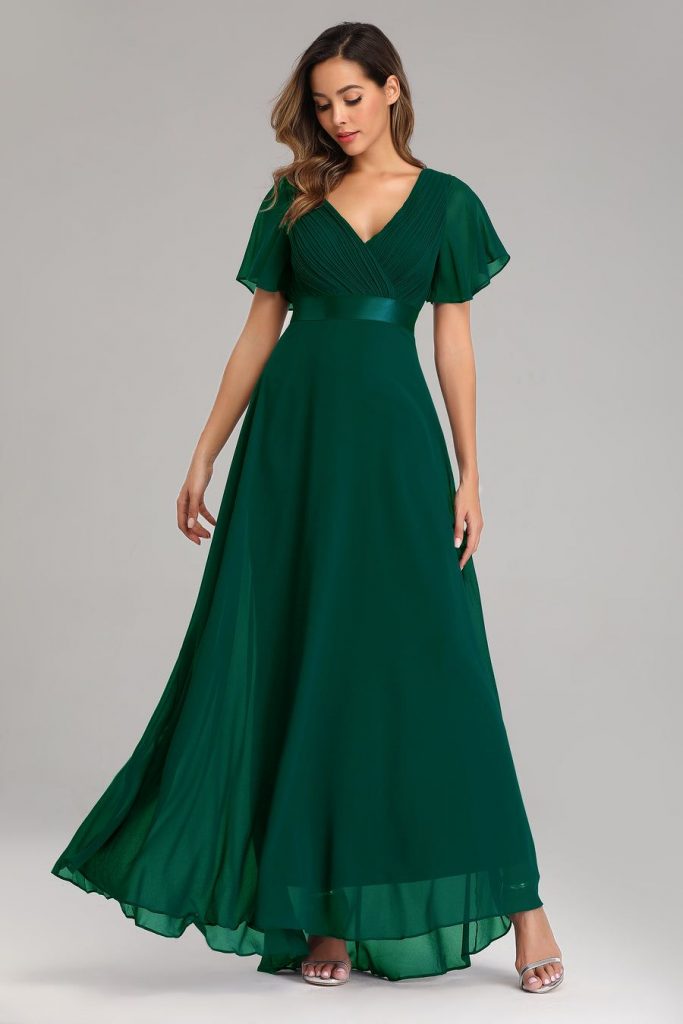 25. Winding Roads Midi Length Cami Dress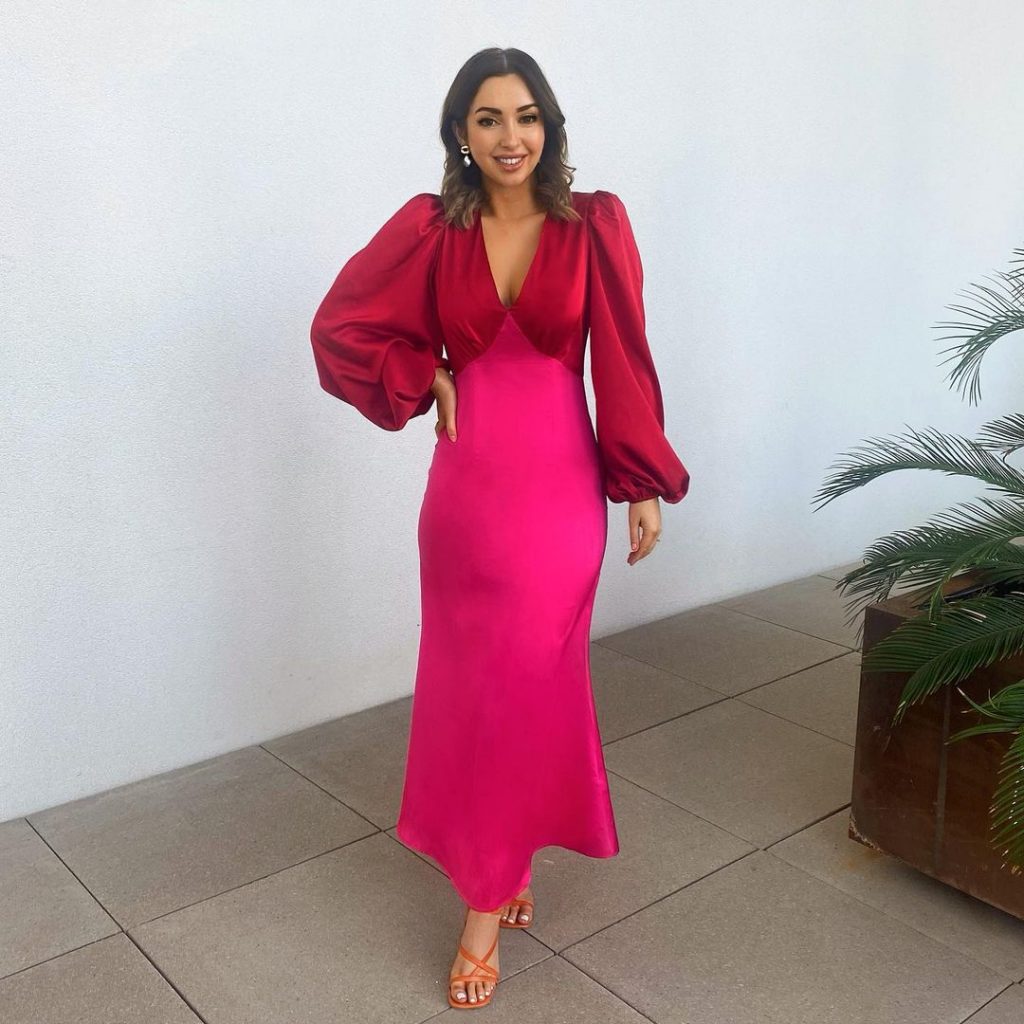 26. The Ethnic Vintage Dress
27. Retro Two-Piece Tunic A-line Midi Skirt Dress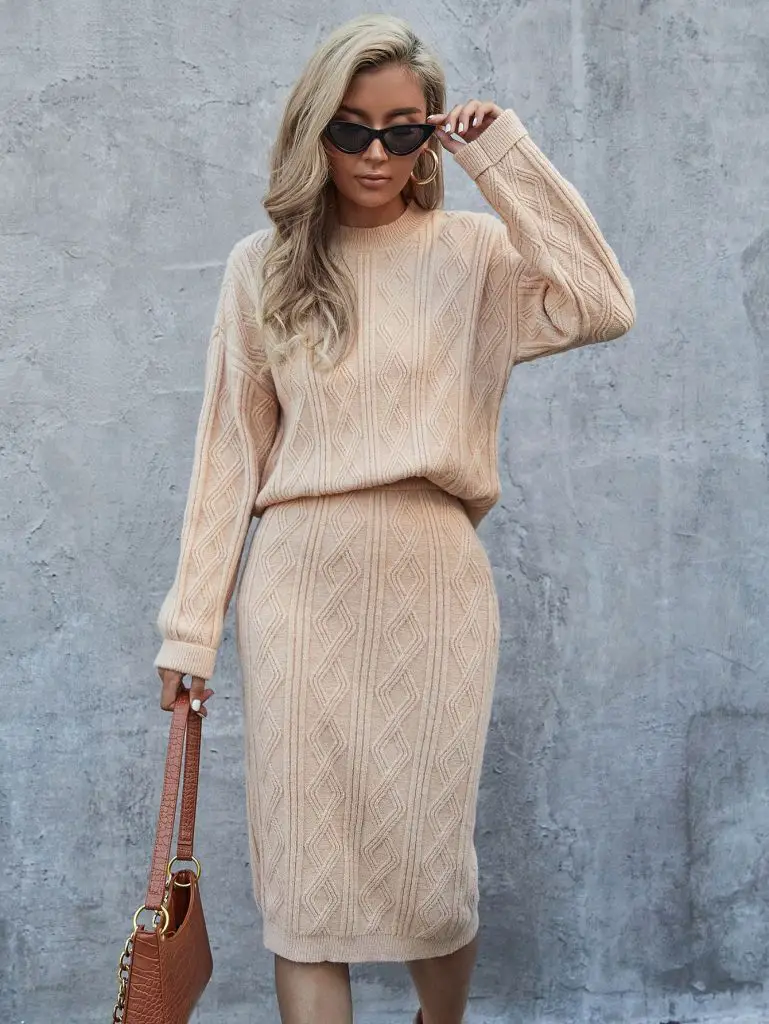 For a casual inclusive homey party dress. Shop here
28. Sequin Dress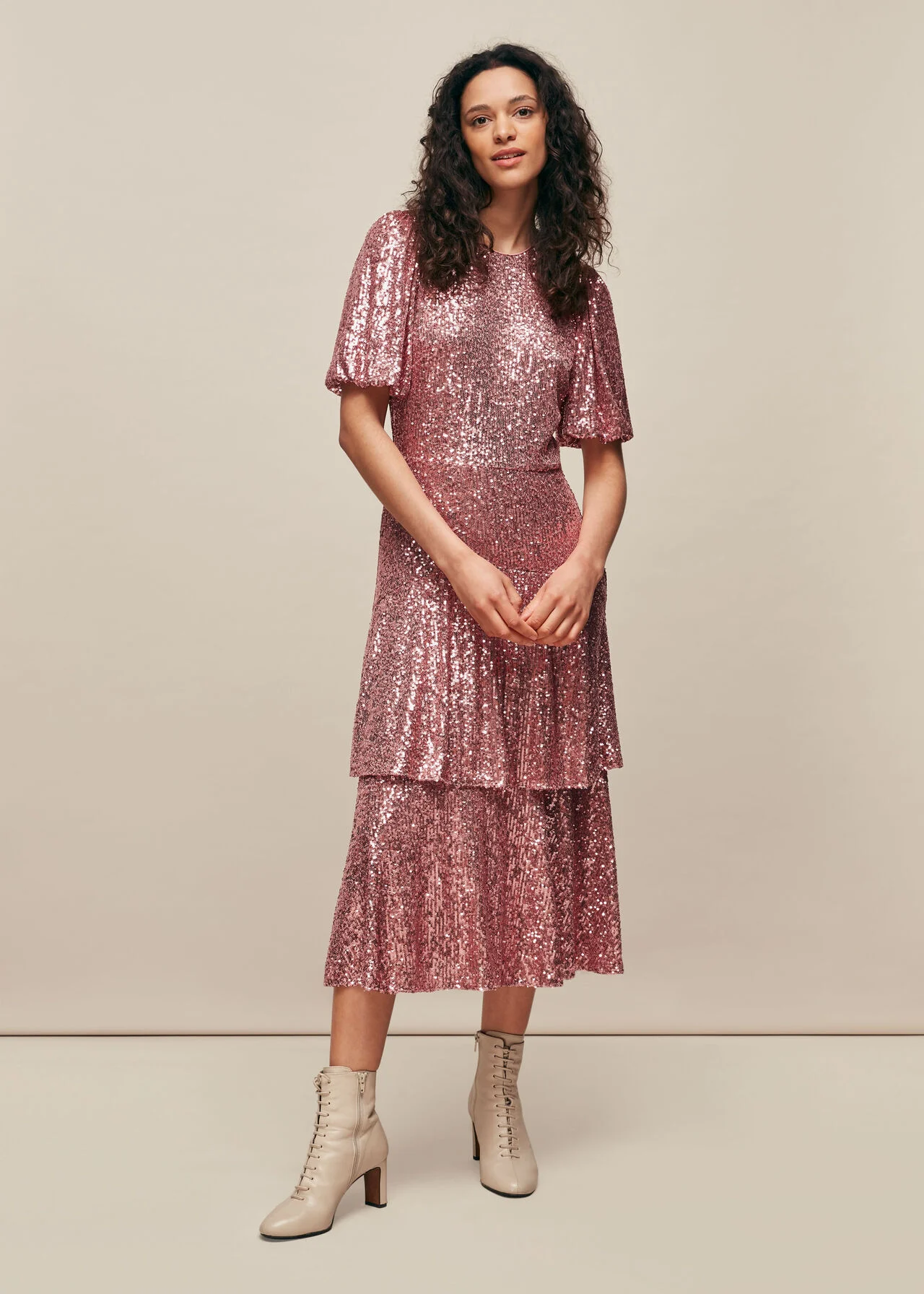 The glittery sequin dress
29. Swing Velvet Formal Dress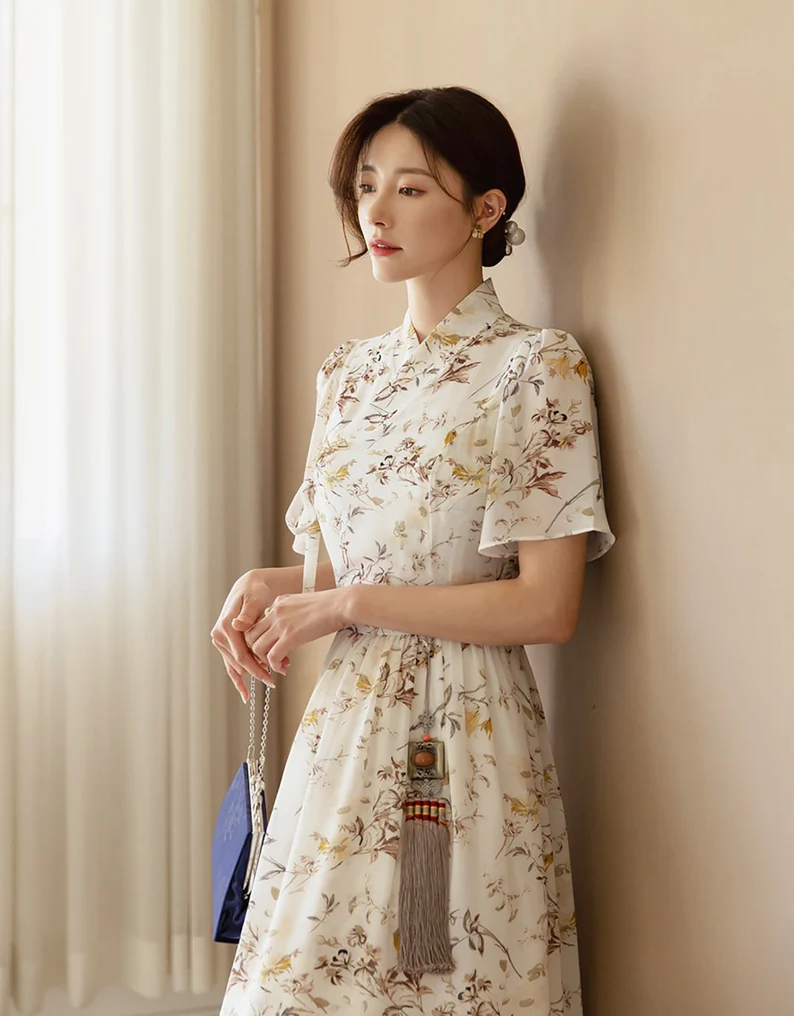 30. Maeve Suzannah Maxi Dress
31. Eva Franco Cassis Maxi Dress
32. Textured Knit Skirt Set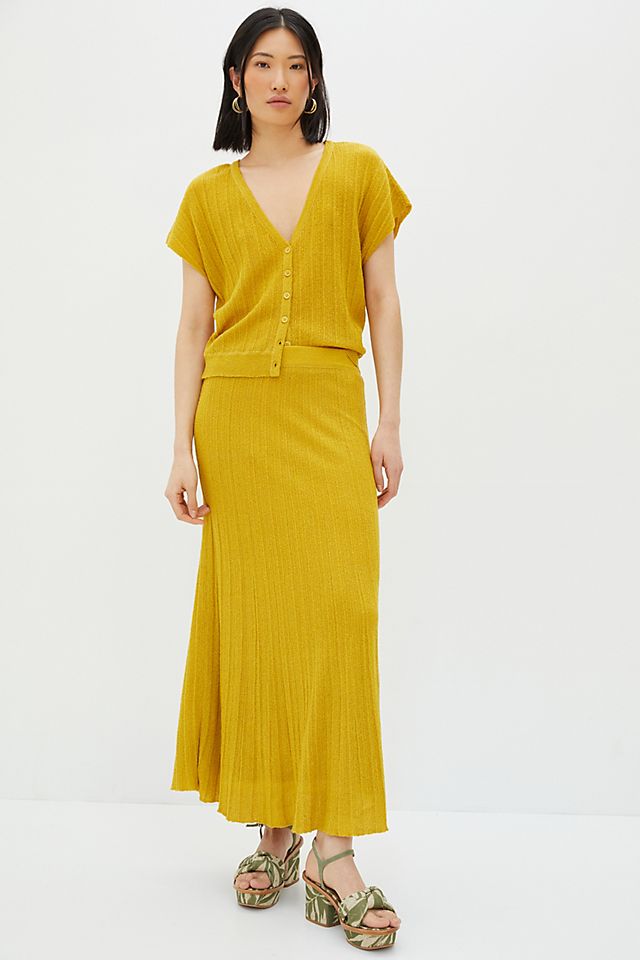 33. Tied Tiered Max Dress