Are you a brunette and have you made the decision to dye your hair, but do you think you can only decide between burgundy and black tones? You are mistaken. Many girls believe that there are fashions or styles that they cannot wear, and the time has come to break away from those limiting beliefs.
Give yourself the opportunity to change completely, fill your face with luminosity, enhance your features and make your crush fall in love with one of these 14 options hair color ideas for brunettes, designedonly just for you. These are ideas to inspire you, fill your face with light and get the most out of your features.
Rwlated Post:
Chocolate Mauve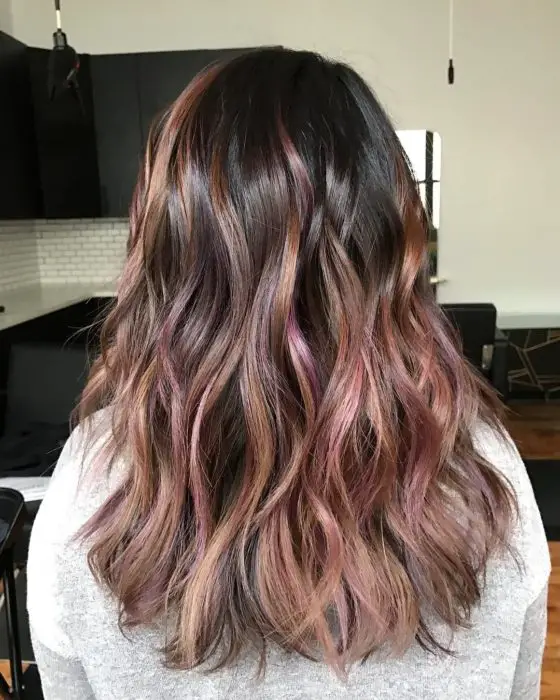 Do you want to do a hair color change without anything drastic? Then this chocolate mauve is best bet for you. This hair color is one of the trendiest dyes for brunettes and favors both short and long hair. The mauve chocolate, with a chestnut base, mixes various shades of brown and mauve, thus achieving a gradient effect, elegant and unique shade that you will fall in love.
Also, if your hair has a tendency to be straight or fine, this pretty hair color for brunettes will give it a voluminous and full-bodied look.
Light Ash Brown Hair Color for Brunette
It is an option that will give your skin a smooth appearance. Contains a dull golden hue , without the yellow of blondes. We suggest it if what you want is a discreet transformation in your brown hair.
Violet Dye for Drastic Change
It is for the daring girls who dream of a radical change . Take this advice into account. This violet hue is fun hair color ideas any brunettes have to try.
Today, there is a very wide color varieties that will allow you to choose a perfect purple hue or reflection for you.  And the violet tint will not only give you originality, but will also give your hair an irresistible light and great volume.  But if you don't want it to be so flashy, use a single purple shade throughout your hair, with a pigmentation that is not too lilac, but neutral.
Caramel Candy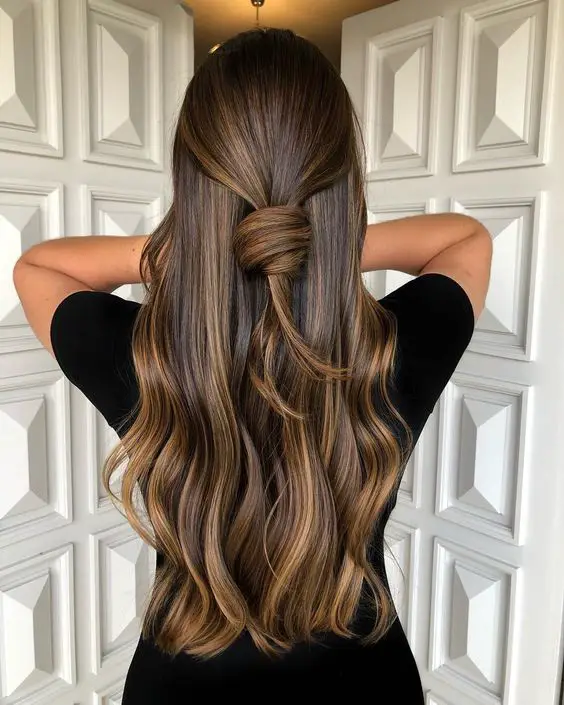 It is delicate, feminine, soft, ideal if what you are looking for is a subdued makeover. Provides a large amount of shine to the hair . One of its advantages is that it will give your face a tanned touch. With a wave hairstyle you will look charming, sweet and seductive at the same time. It looks astoinishing perfect for brunettes
Glossy Black
This natural-looked black color makes your features look slimmer. Provides a porcelain effect and a sophisticated appearance.
Chocolate Highlight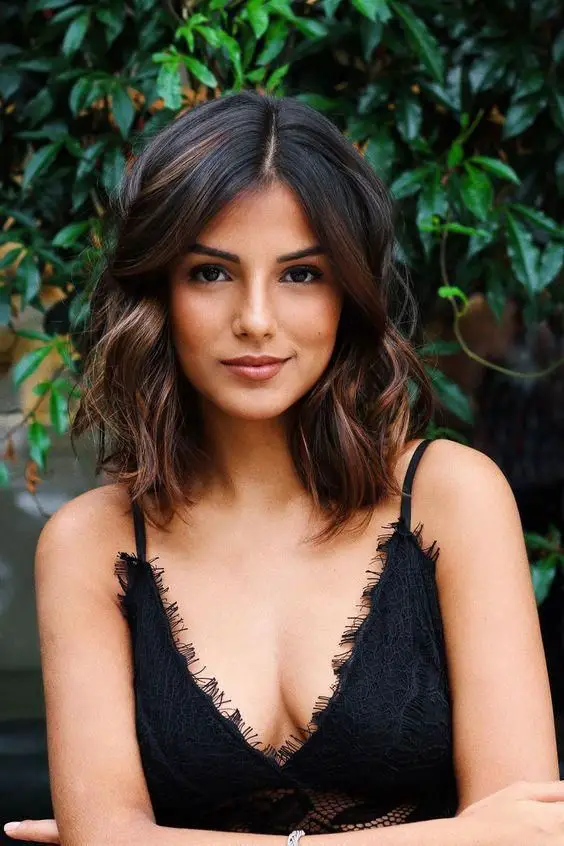 This dye will continue to be a trend and is one of the favorites of women with light brown skin, as it enhances your brown tone with iridescent reflections. It looks great on everyone who wants to look elegant and natural. One of our favorites!
Coffee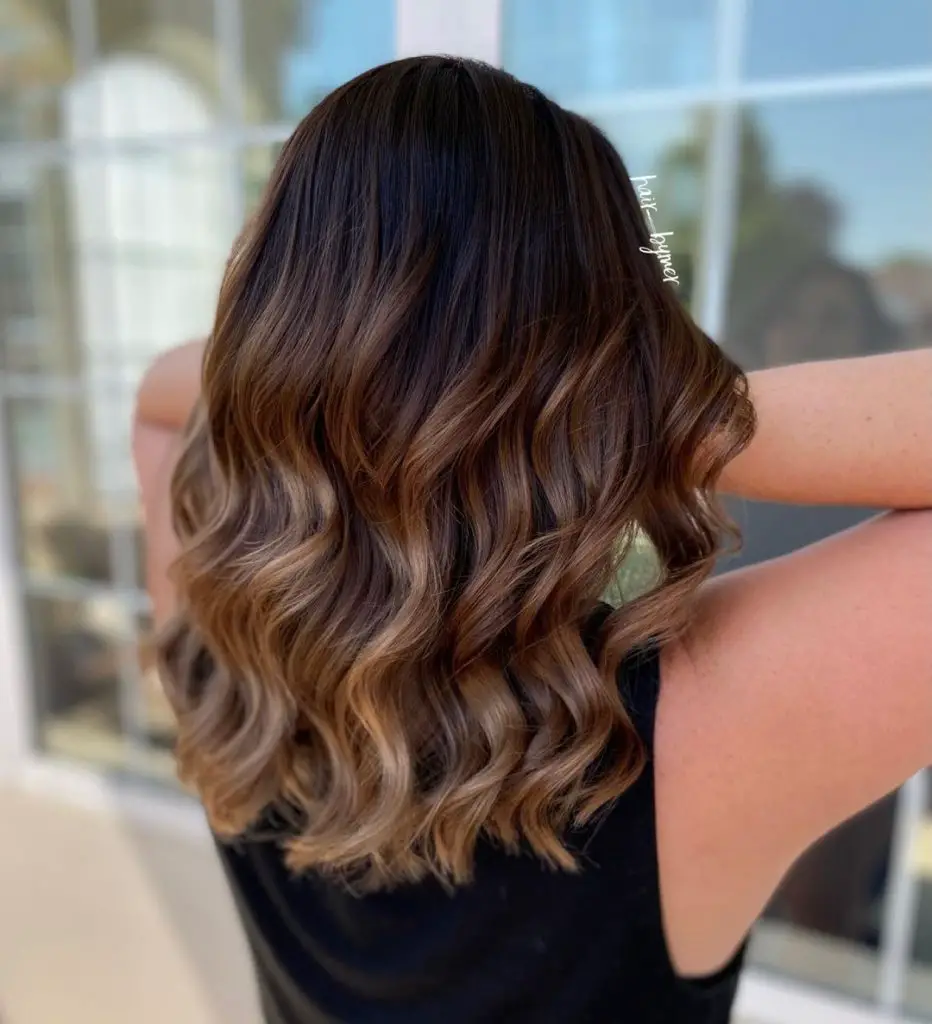 A priori, coffee is not considered a very risky color in itself; however, the possible rise or fall of certain tones will make you win in style and class . Instead of going for a light coffe or a darker bean, you can ealways mix other colors with the more classic brown.
The Burgundy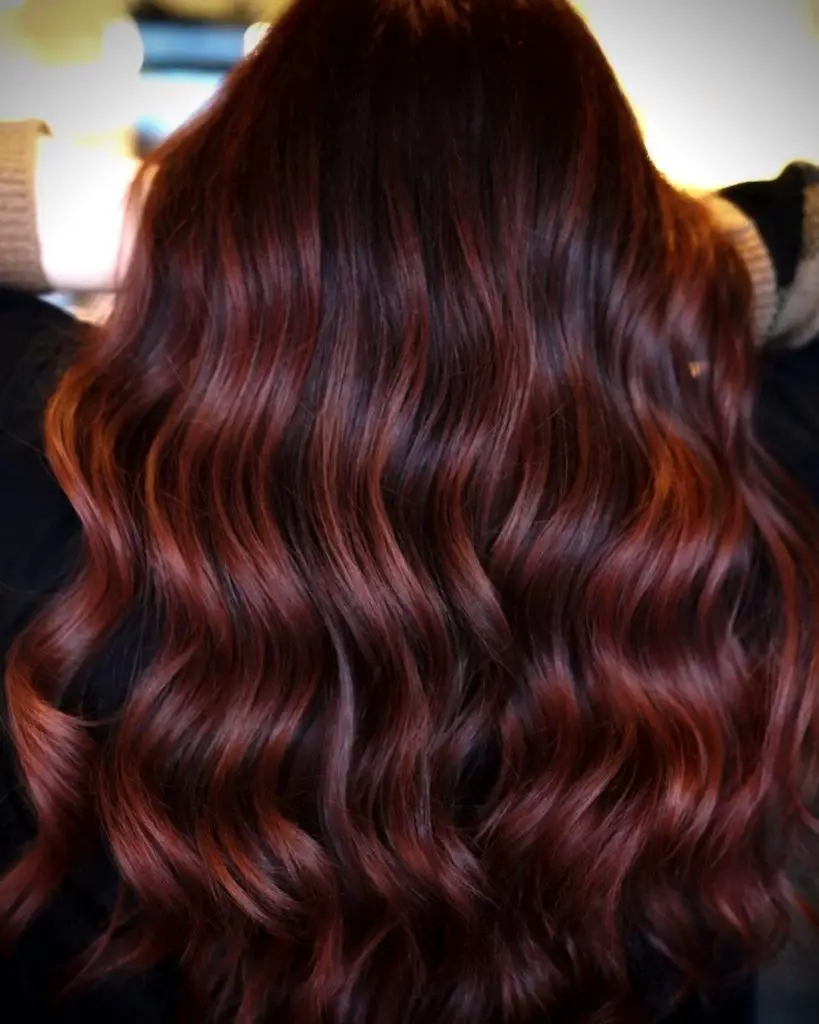 One of the most beautiful hair colors for brunette is this one. If you want to give life to your dark hair, nothing like the classic burgundy, one of the most popular hair colors for brown skin among color lovers.
Light Brown
Light brown is one of the most demanded hair colors for brunettes of 2020 and 2021, as it brings a fresh and youthful air and a natural complexion that will soften your features. In addition, it is an elegant color that you can vary according to the season and the haircuts for brunettes that you choose.
Dark Champagne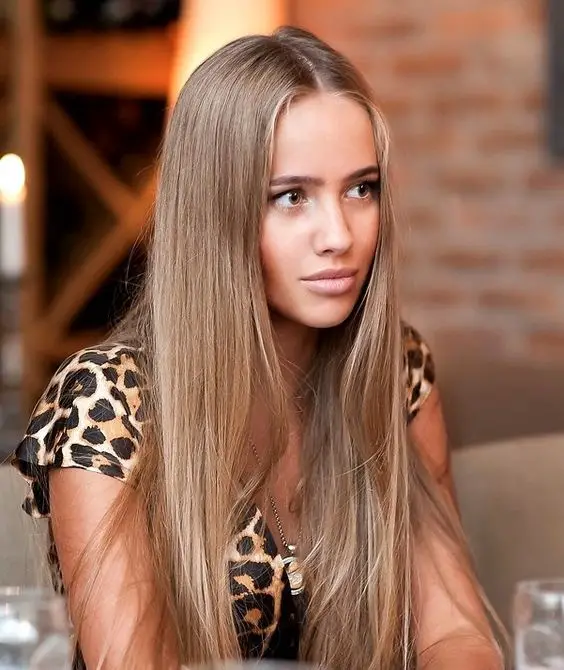 Girls with a light brown complexion often look for colors like black, red or brown to dye their hair, because they think that blondes will contrast negatively with their skin. The truth is that blonde is a color that suits them great , it's just a matter of choosing the right tone. Check out how dark champagne looks, which goes between blonde and brown .
Red Hair
It is a classic, original and striking color. The secret is to use the right one , we recommend mahogany or reddish brown. Look for inspiration, see photos, applications and choose the one that best reflects your personality .
Blonde Hair Color for Brunettes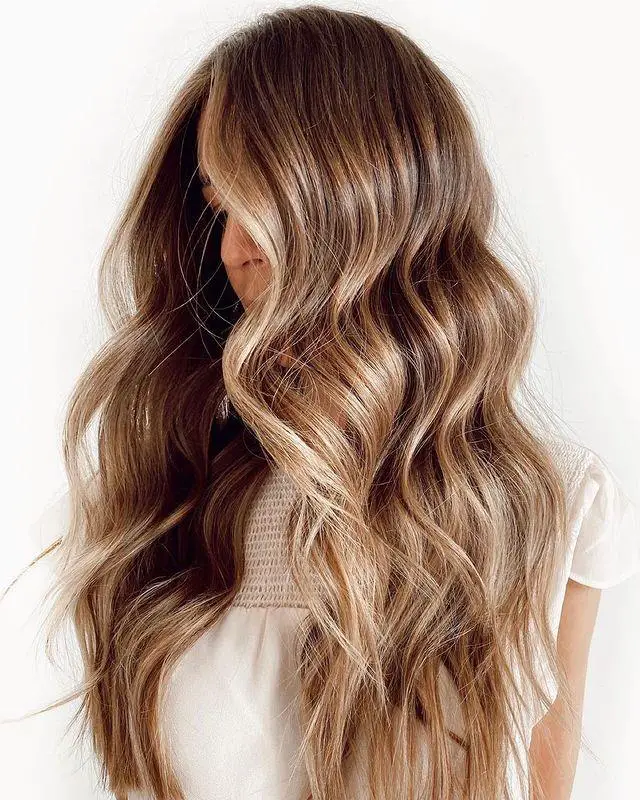 Although undoubtedly the trend that more favors this hair color is that of the blonde wicks ,  one mixture of honey and caramel tones , ideal for light brown or dark blond. The result is sweet and very warm, one of the most popular options. 
Dirty Brunette
We finish this list of the best hair colors for brunettes with the dirty brunette or DB, a hue that is here to stay. This style is characterized by breaking with contrasts of lighter color (with fine or thick highlights) the uniformity of dark hair.